This Year's Bug Jam at Santa Pod is 19th-21st July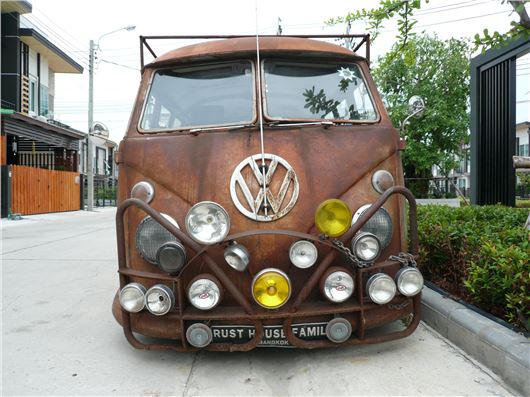 Published 29 June 2013
Only 3 weeks to go until Bug Jam at Santa Pod - Europe's biggest and best festival of VW Beetles and Type 2s.
This year's even takes place from 19th to 21st July.
Once again, Bug Jam will host a live car build as an integral part of the show.
Volksrod buggies will be assembling one of their creations, from scratch over the three days of the show. Can they turn a pile of disparate parts into a shiny new buggy in time to run up the strip on Sunday afternoon? There's only one way to find out.
Camping is a huge part of the Bug Jam experience and almost all Bug Jammers stay on site over the weekend. If the thought of sleeping in a saggy and draughty tent or the back of a rusty Type 2 doesn't appeal, why not treat yourself to one of Bug Jam's 'pre-pitched' alternatives and 'glamp' in style? Arrive to a dedicated area, complete with a perfectly dressed tent, bedding and pillows. Simply park up your 'Dub for the weekend, crack open a drink or two and get on with the serious business of partying..
Musically, this year has a line-up that wouldn't look out of place at Glastonbury, never mind a car show. Friday night kicks things off with a Ska & Reggae Night in the Retro Zone with Live band De Palma, Judge Jules in the Dance Zone and Hedfone Party in Fuelers Bar on the Friday. Chart favourites, The Hoosiers headline on Saturday night with a capable supporting cast of 4th Street Traffic and Toploader on the main stage, and Ministry of Sound 90's Anthems with Live PA from Phats & Small in the Dance Zone.
Over and above all this is the real reason that enthusiasts travel all over the globe to sample Bug Jam's unique atmosphere. As the home of Europe's most eclectic mix of show and race cars, in both water and air-cooled flavours, Bug Jam never fails to deliver literally thousands of show-quality cars and days of jaw-dropping race action.
Advance tickets are already selling at record levels, and with the event having sold out in recent years, it is strongly advised to buy advance tickets online to ensure admission. Based on the success of previous events, it is highly unlikely that any on-the-day admission will be possible.
So, whether you're after polishing, racing, dancing, partying, or just fancy chatting, ogling and admiring all things VW.. Bug Jam 27 is for you. See you there.. on the 19th-21st July!
For more information, please click to www.bugjam.com
Comments
Author

Honest John
Latest