Mobility Roadshow Next Week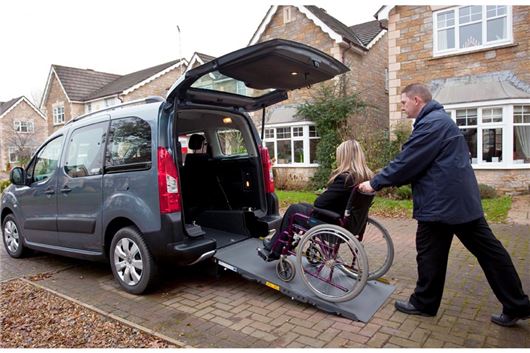 Published 21 June 2013
This year's 30th Anniversary Mobility Roadshow takes place at Telford International Centre from Thursday 27th to Saturday 29th June.
Highlights include the VISION, a new wheelchair passenger vehicle from Brotherwood Automobility Ltd. Brotherwood has been exhibiting its wheelchair vehicles at the Mobility Roadshow from the very early years and is launching what it says is 'its most exciting and prestigious conversion to date' at this 30th anniversary event.
Taking place at the Telford International Centre the Mobility Roadshow is celebrating 30 years showcasing the latest in adaptations and conversions that enable people with disabilities to find the best driving solutions for their particular needs – whether as disabled driver or passenger. In 1983 it was first to offer the opportunity to test drive a range of pre-adapted vehicles. For many the Roadshow, is an annual pilgrimage; their only opportunity to try before they buy.  Ten motoring organisations exhibiting at this year's event were there at the start in 1983.
Since the 1983 inaugural Roadshow test drive options have greatly expanded, with visitors this year having a choice of some 60 adapted vehicles, including drive-from-wheelchair models and the first opportunity to drive the new VW Golf and Ford B-Max. Another first at this anniversary event is test drives being taken on public roads. You can register advance at www.mobilityroadshow.co.uk to save time on the day (full licence holders only).
Being launched is the new Association of Disability Driving Instructors in partnership with the Forum of Mobility Centres and designed to address the currently unmet need for easy access to specialist driving instructors.
There are new accessible caravans and motorhomes, first-time-to-view new model cars and first opportunity to test drive adapted current models. 'Vintage' models from the 80s feature alongside latest innovations including the Nissan LEAF©. Disabled racing driver Simon Andrews will be on the Volkswagen stand with his adapted race version Golf Mk5 GTI.
Unwin Safety Sytems has new restraint systems and is announcing a new joint venture with Autoadapt. Q'straint will be showcasing its new GO2 Oxygen Cylinder Securement System.
Among other new products being unveiled are new mobility scooters, wheelchairs and biking accessories. Visitors will find a wealth of helpful aids from simple health and fitness products to the latest bionic walking systems.
This is a free event. Register at www.mobilityroadshow.co.uk for tickets, test drives and to keep abreast of news as it unfolds. Follow us on Facebook and Twitter @MobilityRdShow #mobilityroadshow
Comments
Author

Honest John
Latest