GTI International Moves to Stratford-upon-Avon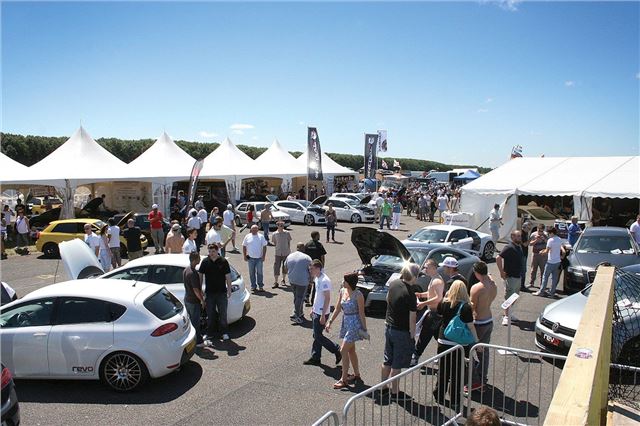 GTI International, Britain's biggest event for enthusiasts of high-performance Volkswagen Group cars will take place this year at the Shakespeare County Raceway, near Stratford-upon-Avon from 6-7 July.
Last year's 25th event was a huge success, with masses of complimentary feedback from all areas of the press, clubs, trade and visitors alike. This year promises to be even better, with the added advantage of a venue that provides a world-class drag strip, along with a 3,000-seater grandstand.
Sponsored by the STaSIS Revo Group, which will be bringing along a whole host of special display cars and other attractions, including top drag cars, extreme mountain bikes and radio-controlled cars, GTI International plays host to many thousands of Volkswagen and Audi (as well as SEAT, ŠKODA and Porsche) owners and enthusiasts.
(Using an 80k mile tewin turbo T5, Revo recently achieved the best time ever round the Nurburgring Nordeshleif in van, beating the previous record set by Sabine Schmidt in a Transit by more than 9 seconds.)
GTI International offers a wide range of features.  The main focus of attention is the quarter-mile sprint track where visitors to the event can test the acceleration of their cars against the clock on a proper drag strip with world-class timing.
The strip will also see demo runs from many of the country's top tuning companies, as well as the Orange Pop drag car and members of the Volkswagen Drag Racing Club.
For those who prefer to polish their cars, the Show 'n' Shine and Concours competition, sponsored this year by Autoglym, attracts hundreds of the best-kept Volkswagens in Britain and Europe, from original and restored concours classics to highly modified custom cars.
GTI International 2013 will also offer one of the first opportunities to see the brand-new seventh-generation Golf GTI and the GTI Cabriolet, courtesy of Volkswagen UK.
Club display areas are already well subscribed.  There is also a wide range of trade stands, cars for sale, autojumble and children's amusements, while overnight camping on site – with full facilities, catering and a clubhouse – provides inexpensive accommodation and adds to the camaraderie.
For full details of the event, visit www.gtiinternational.co.uk or call 01525 750500.
Comments