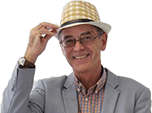 HRDC Joins With AMOC For Some Great Nostalgia Racing in 2013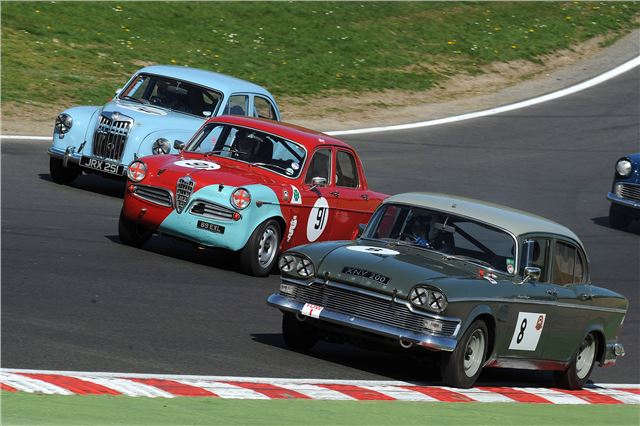 The HRDC 'Touring Greats' Series has teamed up with Aston Martin Owners Club Racing to stage five spectacular rounds of racing in 2013.
The extraordinary part of HRDC racing is that many of the cars never actually raced in the 1950s and 1960s.
You never saw Standard Vanguards, Austin Westminsters and Humber Super Snipes competing against the Jaguars and Austin A35s that did regularly race. And that's what makes it such an extraordinary spectacle. Modern tweaks have managed to turn lumbering monsters into highly competitive race cars. 
After seeing the series enjoy well-populated grids in 2012, HRDC Race Director Julius Thurgood decided that it was a perfect time for 'Touring Greats' to move up a gear. "Having worked with Duncan Wilshire in the past, I know that his ethos of presenting the very best in historic racing is shared with that of the HRDC. To be able to present our 'Touring Greats' grids alongside those from the AMOC is a perfect fit for both our organisations and, most importantly, for our competitors. It will be a pleasure to work with Duncan's team at Aston Martin Owners Club Racing next season".
HRDC 'TOURING GREATS' CALENDAR 2013
:: 6 April - SILVERSTONE NATIONAL
:: 11 May - OULTON PARK INTERNATIONAL
:: 1 June - DONINGTON PARK
:: 14 July - BRANDS HATCH GRAND PRIX
:: 28 Sept - SNETTERTON
The HRDC (Historic Racing Drivers Club) was formed by Julius Thurgood in 2010, to revive the ethos of 'old school' club racing, where paddock camaraderie is just as important as important as close, competitive racing.
HRDC 'Touring Greats' is a dedicated series for pre-1960 historic touring cars running to HRDC/Goodwood regulations. Cars range from the diminutive BMW 700CS and Austin A35/A40s, through MG Magnettes, Standard Vanguards, Volvo PV544/Amazons and Sunbeam Rapiers, to bellowing Jaguar Mk1s, Mk7s and rapid Austin A95/105s. Also expect to see Nash Metropolitans, Ford Zephyrs and Zodiacs, 'Auntie' Rovers - plus the occasional American iron, in the form of Lincoln Cosmopolitan, early Ford Falcon and rare Studebakers.
Website: www.hrdc.eu
Comments