EarlyBird Discounts For BTCC Croft Next June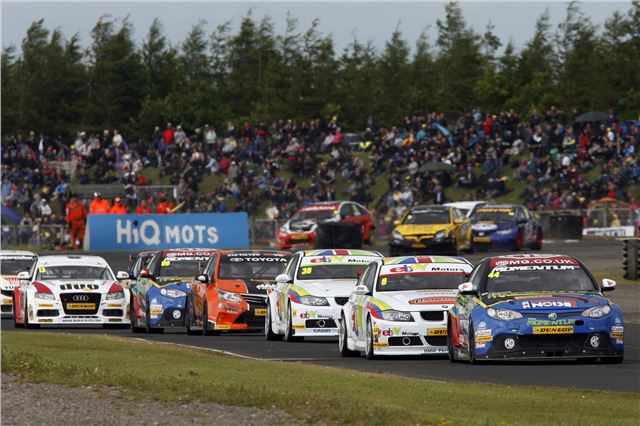 Croft Circuit is offering discounts for advance tickets for its round of the British Touring Car Championship next June, conveniently just in time for Christmas.
Keeping with tradition the BTCC – famed for its exhilarating fender-bending action – will visit the North Yorkshire circuit near Darlington in June (Sat 22/Sun 23 June) for the fifth round of its ten-round calendar.
What's more, Croft has this week confirmed that those taking advantage of a special offer in the run-up to Christmas and booking before 14 December will be able to purchase tickets at one-off prices. They include:
Sunday (race day):           £20
Weekend:                          £30
Grandstand (Sunday):      £7
All tickets can be purchased on the official www.croftcircuit.co.uk website and by calling Croft Circuit on 01325 721815. Admission to the event will be FREE all weekend for accompanied children aged 15 and under.
However, after the 14 December deadline, ticket prices to see next summer's BTCC in action at Croft will rise.
Croft Circuit Manager Tracey Morley commented: "We believe our pre-Christmas prices offer the best value-for-money tickets any fan can buy for a BTCC event in 2013. Bear in mind in addition to three BTCC races on the Sunday there will also be plenty of thrills and spills from the supporting Ginetta, Porsche, Renault and Formula Ford categories which provide the best saloon, sportscar and single-seater racing in the UK.
"Next year will be the 17th consecutive year we have brought Britain's premier motor racing championship to the region for what is annually one of the region's biggest sporting events full stop. We're also committed to continuing our 'free for 15 and under' policy – this is hugely important for families looking for a day of top-class entertainment. We have no doubt that Croft's 2013 BTCC event will be the biggest and best yet."
Meanwhile Croft Circuit is currently looking ahead to two more top-class motor sport events in 2012. In less than two weeks (Saturday 24 November) the circuit, with various tweaks to its lay-out, will be transformed into a competitive timed special stage as part of the superb Roger Albert Clark Rally for historic rally cars. Just a month or so later on Saturday 29 December, Croft will host the Northallerton Automobile Club's traditional and popular 'single-venue' Christmas Stages Rally.
Tickets for both fixtures are priced just £10. For more information and to order tickets visit www.croftcircuit.co.uk. As ever, admission for accompanied children aged 15 and under is FREE to both events.
Comments