Honda to Run Cars, Bikes and Lawnmowers at the Goodwood Festival of Speed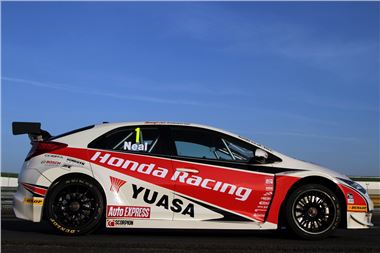 The 2012 Goodwood Festival of Speed will see Honda showing off its BTCC racing Civics, its racing Fireblade motorcycles, and its racing lawnmowers.
Honda and Racing Bug Motorsport will be creating an exciting new challenge allowing to 'race' a remote controlled Civic up the Hill Climb by using real steering and pedal controls to pit their skills against Honda
BTCC drivers Matt Neal and Gordon 'Flash' Shedden who will have set a time at the beginning of the weekend.

The Honda Racing-themed also stand challenges visitors race ride-on Honda lawn mowers over a 20 metre course against friends and family to try and top the leader board and be named the Honda lawn mower racing champion at the end of the Festival weekend. 
The Honda stand will also feature a specially designed 'Pit Stop' chill out area where visitors are encouraged to stop by, pull up a deck chair, rest their feet and soak up the adrenaline-fuelled atmosphere.

All the activities on the Honda Racing stand are completely free of charge.

Civic MUGEN Concept Unveil
Goodwood Festival of Speed is also providing the ideal backdrop to unveil the new Civic MUGEN Concept. This Concept highlights the magic the MUGEN Euro team can weave and hints at what a production Civic MUGEN could look like. The concept will sit alongside Gordon Shedden's BTCC racing Civic, the 2012 Samsung Honda Fireblade and James Toseland's 2007 championship winning Ten Kate Honda Fireblade.

Fans of the full-sized Goodwood Hill Climb will see triple British Touring Car Champion Matt Neal take his BTCC new racing Civic up the track everyday. Meanwhile, two-wheel enthusiasts will see Michael Laverty and John Kirkham riding the 2012 Samsung Honda Fireblade, John McGuinness on the Honda TT Legends Fireblade and Jason O'Halloran riding the 2006 HM Plant Fireblade machine.

All riders and drivers will be regular visitors to the Honda stand throughout the weekend to take part in the activities and sign autographs.

The Goodwood Festival of Speed runs between 28 June and 1 July and tickets can be booked in advance by visiting the website - www.goodwood.co.uk/festival-of-speed
Comments