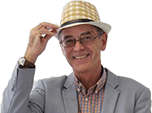 Extraordinary Display of Royal Cars at Goodwood Festival of Speed
Cars from the personal collection of Her Majesty the Queen and several others used by the Queen on foreign visits make this year's Cartier display at the Goodwood Festival of Speed.
These include:
A 1920 LNWR Royal Railway Carriage
A 1929 Daimler Double Six 30HP Brougham
A 1937 Daimler 4.5 V32 shooting brake with room for 8 to diner at a table in the back.
A 1947 Daimler DE36 Limousine Landaulette
A 1951 Ford Pilot V8 7-seat shooting brake
A 1956 Ford Zephyr 7-seat shooting brake
A 1961 Vauxhall Cresta Friary 2.6 estate car
A 1972 Citroen SM Opera ordered by President Georfges Pompidou and buoi;t by Henri Chapron for an official visit to france by the WQueen in 1972.
And, most extraordinary of all, the 1950 Lincoln Cosmopolitan Limousine 'Bubbletop' commissioned by President Harry S. Truman in which the Queen rode in 1957 on her visit to Washington DC. 
Comments