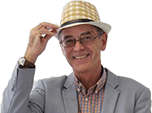 Full Programme of Events at Croft in June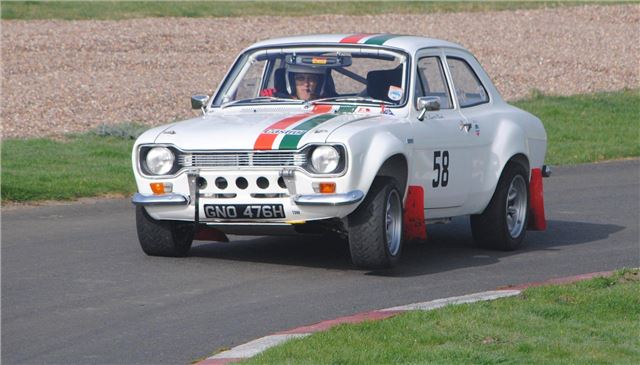 Croft Circuit is offering a packed schedule for June including Tour Britannia (Thursday 7 June), Ford RS Owners Club (Sat/Sun 9/10 June) and the Dunlop MSA British Touring Car Championship (Sat/Sun 23/24 June).
Tour Britannia, Britain's only classic race and rally tour, appears mid-week at Croft (Thurs 7 June) soon after the start of its three-day route which will culminate two days later in the Midlands. The event features many exotic sports and GT cars from yesteryear including famous makes such as Alfa Romeo, Aston Martin, Ferrari, Ford, Jaguar, Mini, MG and Porsche – thereby creating an entry list worth millions of pounds.
Croft will feature a series of races and regularity tests on the Thursday morning before the Tour's 50-plus competitors move on by road to other venues in Yorkshire and then into Lincolnshire for a series of timed special stages and the finish line in the Midlands on the Saturday (9 June).
Admission to see Tour Britannia at Croft is FREE with the first cars due to 'clock in' soon after 9.30am.
Among the line-up are several names from the North East region: Bolton-by-Bowland's Mike Smith in his 1975 Porsche 911 RSR which will be co-driven by Seventies Formula 1 Grand Prix driver Ian Ashley, plus York's Roger Kilty and partner Lynette Banks in their Ford Escort RS1600 (pictured) – one of the first of its kind to roll off Ford's production line in 1970.
48 hours after Tour Britannia, the biggest collection of Ford cars in the region will then be on display in Croft's grounds on the weekend of 9/10 June with the annual gathering of the Durham and Derbyshire RS Owners clubs. Up to 500 pristine Ford models will be on show during the two days, most sporting the famed high performance RS badges as well as others bearing the popular ST label.
As well as taking a close look at the mouth-watering machinery on display, visitors will be further entertained by several significant side shows including a 0-60mph speed challenge, concourse d'elegance and on-track 'cruises'. Tickets to this event are just £10 per day (payable on the gate) with admission for children aged 15 and under FREE all weekend.
Then just a fortnight later on the weekend of 23/24 June comes 'the big one', the Dunlop MSA British Touring Car Championship televised on ITV4.
Star names such as Jason Plato, Matt Neal and Gordon Shedden, Mat Jackson, Robert Collard, Andrew Jordan and Tom Onslow-Cole will be going bumper-to-bumper in three thrill-a-minute races around the Croft race track. Another to watch for will be Rob Austin – not only a top name in the BTCC but also about to hit the big screen with a role in ex-Happy Days actor Ron Howard's forthcoming Formula 1 movie RUSH. The public will be able to meet Austin and the rest of the touring car drivers during a special pit lane autograph session and rub shoulders generally with them throughout the weekend thanks to open access to the teams' paddock.
Tickets to see the BTCC at Croft (23/24 June) are still available at advance rates (starting from £13 Sat & £24 Sun) if booked by Friday 8 June via the www.croftcircuit.co.uk website or by calling the circuit on 01325 721815. Again, admission for accompanied children aged 15 and under is FREE all weekend.
Comments