Hagerty Classic Car Insurance Announces 2012 Drive it Day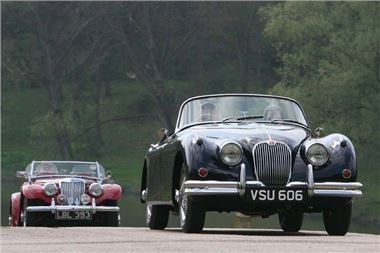 Hagerty International, the classic car and bike insurance specialist, will be hosting a classic car tour to celebrate Drive It Day, the Federation of British Historic Vehicle Club"s annual classic car day. 
As in previous years, Hagerty are inviting classic car owners to join them on a scenic tour on Sunday 22nd April – the UK"s annual Drive It Day established by the FBHVC. 
The route will be approximately 82 miles and will take approximately 2 ½ hours.  Each entrant will receive a 'tulip' style road book detailing places of interest throughout the duration of the route, including Silverstone Circuit, Althorp House, Naseby (Civil War battle site), the Sir Frank Whittle Memorial at Lutterworth before the cross country route ends at Donington Park.   
Hagerty has arranged exclusive Sunday access to the world famous Donington Grand Prix Collection at Donington Park which will be available at a special discounted price.   
"Hagerty is always excited about Drive It Day and this year is no exception," stated Angus Forsyth, Managing Director of Hagerty, "the teams at Silverstone Racing Club and Donington Park have shown themselves to also be great supporters of the day and our partnership with them this year will hopefully provide all participants with a memorable experience". 
Christopher Tate, Managing Director of Donington Park Racing Ltd said "Classic cars and our Grand Prix Collection are the perfect match on national Drive It Day. We at Donington Park are new and enthusiastic members of FBHVC and on a lovely spring day to drive your classic car through great countryside in the heart of England to a World class destination should make a fantastic day out for all those lucky enough to be involved." 
Entry to the tour is free, but Hagerty are aiming to raise funds in support of the Marshall"s Trust and HOPE for Cancer charities.  Places on the tour are limited to 150 cars, full entry details can be found at Hagerty Drive it Day  
Comments