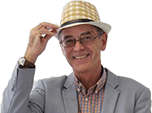 Santa Pod's Flame and Thunder 2011 29th October 2011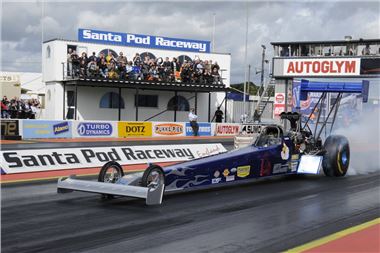 As family days out go, the spectacular that is Santa Pod Raceway's Flame and Thunder takes some beating.
This unmissable melee of high-speed metal, music, monster trucks and madness offers something for everyone -whether you're 8 or 80! Make a date in your diary for Saturday the 29th of October, 2011.
An incredibly diverse range of acts and attractions means that throughout the day, a non-stop mix of action and amusements showcase some of the most prodigious talent and potent machinery ever to be gathered in one place.
This year's show boasts more than ever before, making it one of the best value family days out in the UK. Whether you like Peppa Pig, Power, Parachutes, Pop Music or Pro-level drag racing, you're bound to find something to enjoy.
True race fans and petrolheads will delight in the 7,000 horsepower Top Fuel dragsters and Nitro-fuelled Funny Cars pounding the strip throughout the day, as well as the World's fastest Jet-powered race cars. These madmen strap themselves to over 10,000 horsepower of afterburning jet engine to cover the quarter mile in just over 5 seconds at a shade under 300mph. Not for the faint hearted.
Unhinged Frenchman Eric Teboul will also be warming up the crowd with blisteringly fast passes on two wheels – with a rocket-powered jet bike.
Still not had enough jet cars? How about adding the 'Blue Max' jet-fired VW Beetle or Jet-Go-Karts to complete the set?
Don't worry though, there's a fire engine in the display too. Although this one does wheelies.
Equally impressive and almost as loud is the Live Action Arena where the car-crushing talents of Santa Pod's resident Monster Truck, Podzilla vies for attention alongside multiple Guinness World Record holder Terry Grant and his incredible stunt show.
Mix in UKFMX, Britain's best Freestyle Motocross team and leading quad bike showman Jason Smythe - and you've got the ingredients for a superb show. Tilt your head skywards where Santa Pod has laid on a superb aerobatic show during the day, culminating in a dazzling display of precision parachuting by the world-famous Black Knights display team.
From the sublime - to the ridiculous, Santa Pod has also ensured that there's plenty for the kids to do. Titan, the amazing 8 foot tall interactive robot will be walking amongst the crowd, delighting and terrifying in equal measure.
Kid's favourite Peppa Pig will be putting in appearances, whilst America's favourite dysfunctional family, The Simpsons, will also by dropping by to meet and greet guests throughout the day.
But there's still more: Bike and Motorcycle trial displays, Drifting demos, Kid's Entertainers and even a full funfair. Or why not take a pleasure flight in a helicopter and see the whole lot from the air?
And of course, it wouldn't be Flame and Thunder without a spectacular firework display and huge bonfire - and this year, the Santa Pod team has really pulled out the stops to create a memorable evening. As the light dims, a fully sequenced firework display will delight the crowd.
But the bonfire isn't the only flaming hot attraction, with Pro racers putting on a stunning display of 'flaming burnouts' on the drag strip, unleashing thousands of horsepower through burning tyres. It makes 'Back To The Future' look like a damp squib.
So make sure you stay to see that one. With under 16s getting in for free, advance tickets starting at just £17 and more acts and attractions in one day than most show goers see in a whole year, it's the essential family day out of 2011. Just don't forget your hat and coat. For more details please click to *www.santapod.com*
Comments