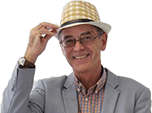 Radicals to Battle at Castle Combe on 1st October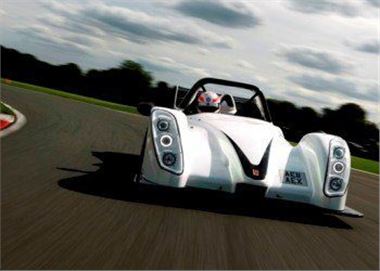 RADICAL FIGHT TO THE END

Trowbridge driver Andrew Shanley goes into the final meeting of the season at the Castle Combe Circuit's 'Championship Finals Race Day' on Saturday October 1 with the possibility of his first championship title hanging in the balance.

The local scrap metal dealer has been battling all season with his arch rival Simon Tilling from Vernham Dean, the pair swopping the lead of both Class A and the overall title.

Both drive Radical sports racing cars, but the two machines are quite different. Shanley drives the Prosport version once in the hands of Louis Davidson, who took it to four class and two outright championship titles from 2003 to 2006. The nimble car has been renowned for its reliability and fast starts, somewhat in contrast to the notoriously slow starting Radical SR3 of Tilling.

Whilst the more powerful turbocharged SR3 has won every race it has finished this year, five non scores have allowed Shanley to remain in contention, ironically despite his own absence from the last race due to engine failure in qualifying.

This has put Tilling back into the points lead for the final encounter of the year, some five ahead of Shanley, with 7 potentially available.

Whilst the odds appear stacked in Tilling's favour, the form this year has shown nothing can be predicted with any certainty, the outcome remaining very much in doubt until the chequered flag is waved.

Also in contention until very recently was North Wraxall's Ian Hall. His multiple race and championship winning Darrian Wildcat has been unchallenged in Class B this year, but some reliability issues and unfortunate mishaps have limited the V8 machine's scoring potential. With the same no-score record as Tilling, the veteran Hall only has a 3.5 point class lead and is now out of range for the top honours.

Meanwhile, things are much more settled in the circuit's Saloon Car championship where Yate's Nick Charles retained his outright title at the last round. The double honour came despite Charles posting his first retirement with his Peugeot 106 GTi, still with almost double the points of his nearest Class B challenger. Slotting into the win was Melksham's Adrian Slade who now has his MG ZR working well and capable of running in the top ten.

Looking to upset their chances will be Bromham's Will Di Claudio, last year the only man on the same pace as Charles, with his similar 106. After missing this year's races to concentrate on developing his race preparation business, the former champion is a welcome addition to the last round.

The man who has benefitted from Di Claudio's skills in 2011 is Newbury's Nick Clark whose Suzuki Swift has been transformed into a front running Class C car. Clark has enough of a lead to make it almost impossible for Russell Poynter-Brown to pick up another title, especially as Weston Super Mare's Will Burns and Ditcheat's Charles Hyde-Andrews-Bird are around to steal those valuable points.

Class A has also been settled in favour of Bridgwater's Tony Dolley in the Peugeot 206, with enough of a margin over Bristol's Mark Wyatt in the Astra. That will not stop the likes of Southampton's Adam Prebble to go all out for another win in his powerful Rover Turbo.

Whilst the circuit's outright Formula Ford championship has been settled, there is still plenty left to fight for. With the absence of champion elect, Rob Hall, Bratton's Ben Norton will be favourite to drive off into the distance in the Wiltshire College Spectrum, but behind him will be a titanic battle for Class B, as well as the runner up places.

Chippenham's Adam Higgins and Bradford on Avon's David Vivian are both young chargers who never give up, so sparks will almost certainly fly. Higgins has a useful points advantage with the Van Diemen, putting pressure on Vivian to secure a hat trick of wins to be in with a chance.

Higgins has the added pressure of trying to secure second place in the outright championship. The consistent scoring of Langford's Roger Orgee puts him in that position going into this race, with a single point advantage, but Higgins has had a non finish which he can drop, which Orgee, in the Kevin Mills Van Diemen, cannot.

Lurking just behind them is Melksham's Ed Moore, the 2004 and 2007 champion, who, with a good placing, could steal it from both of them. The Swift Cooper team's Luke Cooper from Yatton Keynell could also muscle in on the action.

Bath's Chris Acton in the Class A Ray GRS08 and Chepstow's Nick Jones in the Spectrum will be looking to have some season ending fun.

Speaking of fun, the annual FF1600 Carnival is just for that, with 2009 Castle Combe Saloon Car champion and Fiesta championship front runner, Jason Cooper (brother of Luke), having his first single seater outing in the family run Van Diemen RF89.

The season end spawns another fun race, the 'Gadget Helpline Classic Alfa v MG Challenge'. Open to mildly modified cars of the same name, the numerically dominant Alfas include the 1600 Giulia Sprint GT of Chapmanslade's Crispin Thomas, the race's founder and the GTV of Corsham's Simon Patrick-Hewes.

Rounding off the day and the year are a couple of 'anything goes' races. The 'Castle Combe Open Saloon Car Challenge' often springs a surprise winner, whilst 'Formula Free Single Seaters' should be the fastest race of the day.

Saturday's action starts at 8.45 am with qualifying, racing getting under way from 1pm.

Admission prices are £12 for Adults, £6.00 for OAPs, £2.50 for Paddock Transfer, whilst accompanied children under 16 are admitted free.

For further information, visit the Castle Combe Circuit website on www.castlecombecircuit.co.uk or follow on Facebook and Twitter, with results instantly available on www.tsl-timing.com . 
Comments