March 711 to hit three-figure speeds up Lord March's driveway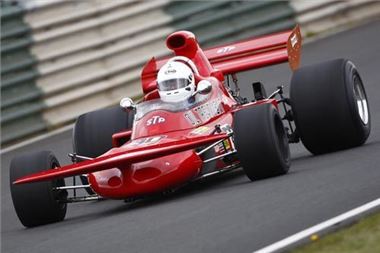 For legendary engine additives brand STP, the Goodwood Festival of Speed provides the perfect opportunity to remind motorsport fans of its world-class racing roots, including the evocative STP March 711 Grand Prix car.
Owned by historic racing enthusiast, Mike Wrigley, the immaculate 1971 Formula One car, presented in its original STP livery, is as eye-catching and engaging as it was when originally in action.
Driven by Ronnie Petersen to runners-up spot in the 1971 World Championship, and almost 40 years to the day that Peterson claimed second overall at the British Grand Prix, the immaculately-presented car will again treat fans to its head-turning looks and evocative Cosworth DFV soundtrack on the Goodwood hill.
Applying liberal licence to the Festival of Speed's 2011 theme, 'Racing Revolutions – Quantum leaps that shaped motor sport', the March 711 with its revolutionary front spoiler - like the Lotus 56 gas turbine 'wedge on wheels' which also appears at Goodwood this year - is a further example of STP's heritage of involvement with motorsports innovators.
The distinctive chassis of the 711, which featured aerodynamic input from Frank Costin, incorporated an ovoid front wing that is often referred to as the 'Spitfire' or more humorously the 'tea-tray', which helped return four second-place GP finishes for Peterson, capturing the public's imagination in the process.
More recently, Wrigley has regularly competed with the car in the Grand Prix Masters race series, and the FIA Historic Formula One Champion of 2003 will share driving duties up Goodwood's famous hill with current Red Bull Racing F1 Team Principal, Christian Horner.
More at www.goodwood.com
Comments