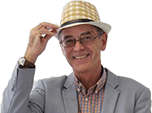 Endurance Racing at Castle Combe 23rd/24th July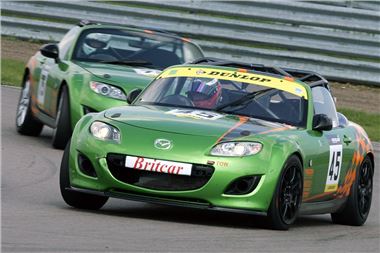 Endurance racing comes to the Castle Combe circuit over the weekend of July 23 and 24 when the Britcar MSA British Endurance championship rolls up with its Ferraris, Porsches and other exotica.
Backed up by a full supporting programme, Sunday's two hour encounter features pit stops and driver changes just like at the Le Mans 24 hours and three circuit champions looking to make their mark.
Chippenham's Kyle Tilley, the reigning Castle Combe Formula Ford Pre '90 class champion, is 2nd in class and 3rd overall in the championship in the Topcats Racing Marcos Mantis. The 7.2 litre Chevrolet V8 engined machine is capable of 190 mph and Tilley is looking forward to trying it on his home track. He said, "Compared to our rivals the car lacks a little in modern technology such as traction control and ABS, however at least I can say it's all me doing the driving and not a computer".
Nigel Mustill from Salisbury, the circuit's Special GT champion in 1989 and 1990, will be looking for a repeat of his win at the Wiltshire track at the opening Easter meeting in the Charles Saunders Food Services Open Sports and GT race. Driving the unique Aquila CR1, a Danish built V8 powered sports racing car, Mustill also put the car on pole position at the Spa Francorchamps circuit last time out and will be hoping for a repeat of those feats.
The third circuit champion in the 'enduro' is Duncan Cameron, in a Ferrari 430 GT3, run by M Tech who took him to the 2007 Castle Combe GT title in a 360 Challenge.
Providing plenty of substance and excitement in support are the circuit's own three championships for saloon cars, sports and GTs and Formula Ford, all of which race on both days. With the last three wins in his pocket, the man to beat in the Castle Combe Formula Ford 1600 championship is Rob Hall in the Swift SC10, built and run next door to the circuit by the Swift Cooper team. His nearest opponent is likely to be Steven Jensen from Saltford in the Spectrum 011 run by the Gloucester based Kevin Mills Racing team, although the returning Felix Fisher from Bridgwater could be a problem, especially as outright pace is more important to him than points, given his only occasional appearances in the championship this year.
Other class A drivers to keep an eye on include Jensen's team mate, Roger Orgee from Langford, in the Van Diemen RF00 and former champion, Ed Moore from Melksham, in the recalcitrant Ray GR11.
Class B is the home of the young chargers, with Adam Higgins from Chippenham fending them off in his RF90 Van Diemen which is almost as old as him. Man of the meeting last time was Bradford on Avon's David Vivian in the Wiltshire College run Swift, his turn of speed when things go right, simply awesome. Coventry's Nathan Ward and ultimate local, Luke Cooper, are right in the mix, both taken care of by Swift Cooper, the team with a Yatton Keynell address but a boundary on the edge of the circuit.
After the last meeting, life is a little easier for Nick Charles from Yate who leads the circuit's Saloon Car championship in his B class Peugeot 106. Whilst his stunning outright race win at the previous meeting gave him no more points, his double class victories put him a very useful nine ahead of class C leader, Will Burns from Weston Super Mare, in the Fiesta. Main class opposition for Charles should come from Bristol's David Kift in a similar 106.
In class A it's the two long standing adversaries, Bristol's Mark Wyatt in the Astra and Tony Dolley from Bridgwater in the 206 who are often at the sharp end. But local chaps, Tony Hutchings from Calne in the Audi TT, Atworth's Rob Ballard in the SEAT Cupra, together with Trowbridge's Mark Funnell and Bath's Guy Parr, both in Mini Coopers are all looking to get in on the act.
The fight for the Castle Combe Sports and GT championship is shaping up for another thrilling climax as the season progresses. With what appears to be a strong 7 point lead over his closest class rival, Trowbridge's Andy Shanley has the frustrating problem that his Radical Prosport can be beaten by the more powerful Radical SR3 of Simon Tilling. Some no scores by Tilling earlier in the year have helped Shanley's cause no end, but with lap record setting pace, the turbo SR3 could destroy that advantage as the season progresses.
But both have the leading class B driver, Ian Hall, to contend with. The Chippenham man has had a few issues with his spectacular 5.3 litre Darrian Wildcat in the class for highly modified saloon and sports cars this year, but is still only 4 points behind Shanley and faces little real opposition in his own class.
Wrington's Darcy Smith has been a winner this year in his Nemesis RME 98 whilst Bath's Guy Parr has a similar car run by the Dursley based Wayne Poole Racing team who also look after fellow Bathonian, Des Andrews, in the MegaHart 001. Bristol's Tim Woodman has his Caterham in class C.
Making its debut at Castle Combe is the 4two Cup, an innovative race series for Smart cars. Still road legal but with 125 bhp from the tiny 998cc engines, the miniature machines should be hilarious fun.
The Formula Free single seaters is where anything goes, so expect the Formula 3 cars to be stretching their legs on the 1.85 mile circuit.
The GAZ Shocks Production BMW Championship caters for the 318i and 320i made between 1983 and 1990, almost unmodified and suitably tail happy!
Toyo Tires Racing Saloons is another low cost series for Pre 1994 saloons with limited engine and suspension modifications.
Saturday's action starts with qualifying at 08:45. Racing gets under way from 13.15.
Sunday morning starts with qualifying at 09-30, with a Smart Car race at 10.55.
The endurance race starts off the afternoon's events at 13:00.
Admission prices are on Saturday, £8 for Adults, £4.00 for OAPs, Paddock Transfer free and on Sunday, £15 for Adults, £7.50 for OAPs, £2-50 for Paddock Transfer, whilst accompanied children under 16 are admitted free on both days. For further information, find the Castle Combe Circuit online at www.castlecombecircuit.co.uk, on Facebook or Twitter.
Comments