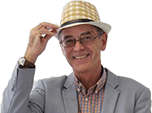 Quentin Willson Becomes Driving Force of British Economy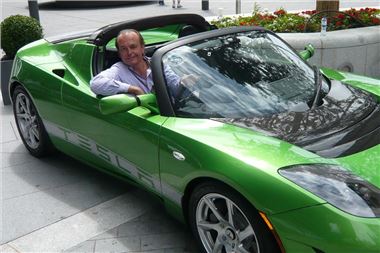 Quentin Willson, an enthusiastic advocate of low carbon economy cars, has founded a unique opportunity for ordinary motorists to test-drive high mpg and low carbon cars this summer.
Drive the Future, which will be one of the highlight displays at the 2011 Motorexpo in London's Canary Wharf (6-12 June; www.motorexpo.com), has been designed specifically to de-mystify electric, hybrid and ultra-economical saloons, SUVs and sports cars, and to showcase these vehicles as realistic options for today's new car buyers.
The Drive the Future section of Motorexpo has been formulated to enable the public to ride and drive new vehicles for the first time. Supported by the RAC, Vauxhall, Volkswagen, Tesla, Toyota, Skoda, Mitsubishi, Transport for London and the government's Low Carbon Vehicle Partnership, the event will provide the public with a unique opportunity to drive some important, yet-to-be launched new cars, such as Vauxhall's ground-breaking extended-range electric vehicle, the Ampera.
Willson comments: "Rising fuel prices have changed the way we choose our cars and many consumers don't know that they can now buy a Volkswagen Polo that is EC certified at 80mpg, a Vauxhall Corsa lab tested at 81mpg or a Skoda Fabia that tested to 83 miles a gallon. Not forgetting all-electric cars like the Tesla roadster, Nissan Leaf, Mitsubishi i-MiEV or Citroën C-Zero that cost as little as £1.50 to travel 100 miles. The UK market now has some of the most economical cars in the world. I want the public to start driving them."
Graeme Carver, Motorexpo CEO, said: "We are delighted to be working with Quentin and adding to the ever-growing interactive nature of Motorexpo with the Drive the Future display. This year we are anticipating over 400,000 visitors to Canary Wharf for what is Britain's biggest free motor show. I am certain many will relish the opportunity of getting behind the wheel of the latest technologically-advanced vehicles in the Drive the Future display."
As well as ride and drives, Motorexpo's Drive the Future section will provide information on government grants for low emission cars, fuel saving tutorials and technology demonstrations. There will also be the chance to view electric charging-point exhibits and a unique mobile hydrogen refuelling station. Drive The Future will be situated within Montgomery Square for the duration of the 2011 Motorexpo at Canary Wharf in London. For full details, visit www.motorexpo.com.
To find the true real life economy of any new UK car, and to add your own economy figures to the average, go to: The Real Life Economy Register
Comments