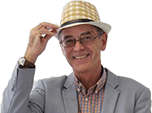 Wonderful Wet Racing Pix from HRDC's Monsoonal Mallory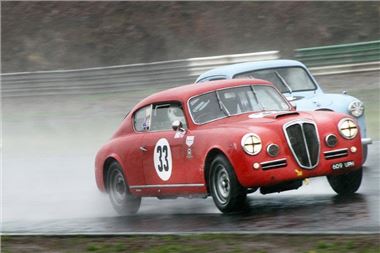 The fields may be dry, but the skies opened over Mallory Park on Monday 30th May, tunring the HRDC races into a truly epic struggle against both the cars and the elements.
HRDC 'Touring Greats' for pre-1960 historic touring cars (45 mins) HRDC and 'Grand Touring Greats' for pre-1966 sub-1500cc GT cars (30 mins).
Both HRDC races were televised live to some 39 European countries and 19 million households, with commentary in five languages.
A viewer emailed in to say: "Well , I watched the live day from Mallory on Motors TV yesterday and I have to say that the HRDC races were fantastic. Great racing and great coverage. Way better than Monaco; just the sunshine missing."
Both HRDC races feature in repeats on Motors TV: Motors TV UK Mallory Park 30 May 2011 (REPEATS) :: 01/06/11 - 22.04 :: 02/06/11 - 12.08 :: 04/06/11 - 01.12 Motors TV Europe Mallory Park 30 May 2011 (REPEATS) :: 31/05/11 - 20.48 :: 01/06/11 - 07.00 :: 01/06/11 - 23.23 :: 02/06/11 - 12.10 :: 03/06/11 - 05.20 :: 04/06/11 - 02.48
Many more pix on flickr gallery at HRDC Mallory 30th May Pix
or copy and paste: http://www.flickr.com/photos/kelvinfagan/sets/72157626725635715/show/
More at www.hrdc.eu
Comments