Next Charity Car Boot Sales at Castle Combe on 15th May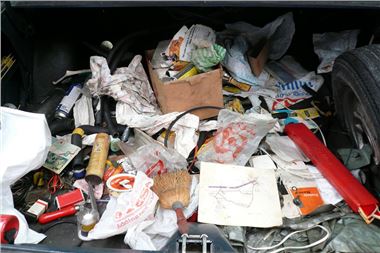 With over £2,500.00 raised for local charities from just the 2 opening Castle Combe Circuit Car Boot Sales, Friends of Bybrook School in Yatton Keynell are hoping that visitors to the next one on Sunday 15th May will be just as generous.
Celebrating their 25th anniversary in 2011, the famous Castle Combe Circuit Car Boot Sales are estimated to have generated over £250,000 for local charities and with over £1,500 donated last time to Chippenham Rotary Club are on target to add £10,000 to the total in 2011 alone.
Several Yatton Keynell organisations have benefited since 1986 ranging from the Under 5's Club to the Pensioners Luncheon Club, with the School also receiving several thousand pounds from the Circuit when it opened.
Unlike Car Boot Sales in fields, visitors to Castle Combe Circuit's Car Boot Sales can enjoy a quality venue with great facilities and even a free coach service to transport buyers to and from the sales area.
For those clearing out their lofts and sheds, who want to sell, pitches starts from £8.00 - arrive before 8am to set up. As you enter, you will be given information containing a few useful tips to make your 'selling experience' both fun and rewarding.
For visitors looking for bargains, admission is via a 50p charity donation, with admission from 9am. Castle Combe Circuit is situated a few miles west of Chippenham on the B4039. For further information, see the website www.castlecombecircuit.co.uk
Comments