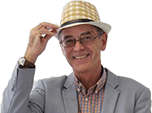 British Touring Car Racing Proving Hugely Popular on TV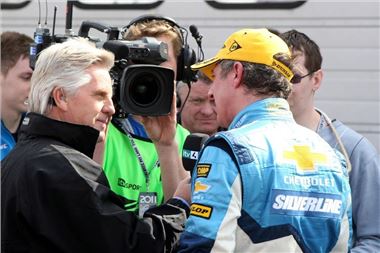 ITV has revealed that the number of people watching its coverage of this year's Dunlop MSA British Touring Car Championship is up by a staggering 34.6 per cent on average over 2010.
Official figures from the Broadcasters Audience Research Board (BARB) show Brands Hatch's opening event of 2011 (3 April) attracted 21 per cent more viewers than the Kent circuit's corresponding round from the previous season.
Donington Park's (17 April) ITV audience was then 27 per cent greater than that which followed the action at the Leicestershire circuit last year.

There then followed a massive 56 per cent increase in viewers for 2011's third round at Thruxton (1 May) when compared to the numbers of those who watched coverage of the Hampshire circuit's BTCC fixture 12 months earlier.

All ten BTCC race events in 2011 receive comprehensive live TV coverage on free-to-air channels ITV4 and ITV4 HD. Each broadcast runs for a minimum of six and a half hours and includes all three BTCC races on the day as well as much of the action from the supporting categories.
Niall Sloane, Controller of Sport for ITV, commented: "We are delighted by these figures. An increase of this sort of popularity in any sport on mainstream TV is terrific and very much a testament to the BTCC's fantastic on track action, dramatic storylines, rivalries and levels of professionalism which make for compelling viewing. The BTCC quite rightly remains at the forefront of our motor sport coverage and we very much look forward to continuing our coverage of this great championship into future years."
BTCC Series Director Alan Gow said: "In the world of television I'm told that these are extraordinary increases, particularly as they are 'like for like'. These figures make for more fantastic news for all our teams, drivers, circuits and sponsors. They also yet again further underline the superior levels of TV coverage enjoyed by the BTCC over any other form of motor sport in the UK, as well as the great entertainment the championship provides for households up and down the land."
The next round of this year's Dunlop MSA British Touring Car Championship will be held at Croft Circuit near Darlington on 18th-19th June. Trackside tickets for that one from the www.croftcircuit.co.uk website or call the Croft circuit office on 01325 721815.
BTCC Rule Changes
In a separate press release issued on 26th May, TOCA issued the following technical bulletin to all its teams ahead of Oulton Park's Dunlop MSA British Car Championship event on Sunday 5 June.
Following full analysis of technical data, input from teams/engine builders and taking into consideration other relevant results/information*, in accordance with Championship Regulations 1.1, 1.11.2.a, 1.11.2.b the Administrator has mandated that with effect for and from Round 10 of the 2011 Dunlop MSA British Touring Car Championship;
1. The minimum weight for all S2000 NA FWD cars is reduced by 25kgs to 1145kgs
2. The minimum weight for all S2000 NA RWD cars is reduced by 10kgs to 1140kgs
3. Regulation 5.2.21.1 is suspended; the first gear ratio for S2000 NA RWD cars is now free.
4. All registered cars running to Championship Regulation 5.2.23 are required to compete with a maximum boost pressure 0.05 bar lower than that permitted for each car on the TOCA Performance Monitoring Device at Rounds 7,8 & 9 (Thruxton). However the introduction of this revised boost limit remains suspended; the Administrator reserves the right to promptly implement this during the course of an event, if/when deemed required, given that the 24hr notice period provided-for in the regulations has now been communicated.
*Technical analysis and data reviewed by: Paul Leeming, Chairman of the Engine Technical Review Panel, Peter Riches, BTCC Technical Director, Lee Owen, Owen Developments.
More at BTCC
Comments