Crystal Palace May Bank Holiday Sprint - Final Call For Entries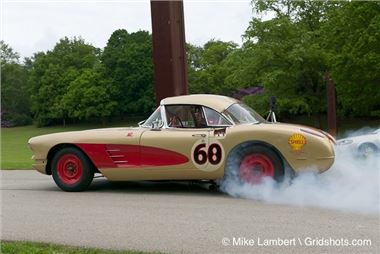 With just over a month to go before this year's Motorsport at the Palace, the organisers are now welcoming final entries to the event, to be held on 29-30 May.
Last year's inaugural Crystal Palace Sprint was a resounding success, attracting over 5,000 spectators and receiving universal praise from the drivers, who remarked on the "challenging and fun track", the "superb" organisation and the great atmosphere across the two days.
Ken Collins, driving a 1960 Cooper Ford T56, said: "All of the competitors and spectators I spoke to were really having a great time. If only all meetings could be as good as this."
A number of last year's competitors have already signed up again, while newcomers can get a feel for the track from the many excellent onboard videos posted on YouTube.
The organisers anticipate over 200 historic, contemporary and thoroughbred racing cars in action over the two-day event, which will take a similar format to last year: two practice runs and three competition runs each day.
Elsewhere, numerous clubs and organisations will be displaying their vehicles, including the Colin Chapman Museum, the Brooklands Motorcycle Museum, the AA Heritage Collection, the Ferrari Owners' Club and the Historic Rally Car Register, among many others.
The organisers, Sevenoaks & District Motor Club, are keen to include a range of classic and modern machines, with a focus on vehicles with a competition pedigree.
Entries from alternative-fuelled machines will race in their own, unique class.
For more information, entry forms and regulations, please visit the event website at http://motorsportatthepalace.co.uk/
Comments