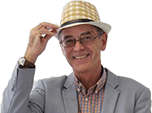 Dragstalgia at Santa Pod. Proof that they don't make 'em like they used to.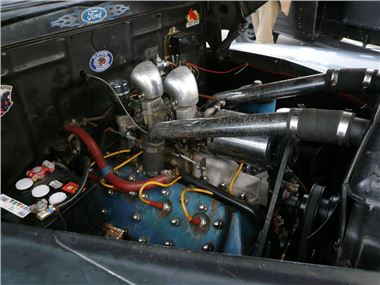 If you yearn for the days when brave souls used to strap themselves intoridiculously overpowered and under tyred machinery to do battle head to head on theWest Coast drag strips, then you'll love the new Dragstalgia event at Santa Pod between Saturday the 16th and Sunday the 17th of July.

Billed as a weekend of unashamed nostalgia, the FIA approved venue has gathered somethe finest drag racers, hot rods and bikes from the era when men were men and Healthand Safety people weren't invented. Mixed with a liberal sprinkling of classicdragsters, Funny Cars, Altereds, Hot Rods and American Muscle, Dragstalgia looks setto become the 'Revival' equivalent for quarter mile junkies.

The drag racing line-up already looks impressive with the finest exponents from theNFAA, Supercharged Outlaws, Wild Bunch, Outlaw Street, Outlaw Anglias and NationalAssociation of SuperTwins already signed up to pound the hallowed tarmac. Naturally,there will also be RWYB session's throughout the weekend, so make sure you bringyour licence, 'race face' and helmet (if you're in something really quick) and enjoyrunning in the tyre tracks of the greats.

A 'Cacklefest' on the Saturday evening provides the V8 equivalent of an open-airsymphony - definitely one to record for your ring-tone, that one, or for thosewanting a more genteel experience, a leisurely walk amongst the Historic racecardisplays, club areas or Show and Shine will provide the perfect riposte. The worldfamous Allard dragster will also be at the event and, fingers crossed, it is hopedthat officials will be able to fire the car up for the first time at any race tracksince 1964, reminding us all how the sport in its current form truly began. Manyother beautiful machines will also be in evidence in the Show and Shine arena - andwith £500 in cold hard cash awaiting the 'Best Of Show' winner, quality is mostdefinitely assured.

The epically powerful Fireforce Jet funny car of Martin Hill will also be plying its300 mph trade all weekend, providing a true visual and aural thrill for true petrolheads (or should that be jetheads?). There's also a swapmeet area, live eveningentertainment and full catering and licensed bar facilities all weekend. And withfree camping, you can even have a pint or three on the Saturday. Perfect! Especiallyas you can pack the family off to the funfair whilst several thousand horsepowerclears your hangover.

The event will be started in truly classic style by Brian Taylor, drag scene stalwart and author of Crazy Horses - the history of British drag racing. Commentingon the event, he was clearly looking forward to looking back: "I spent most of myspare time at Santa Pod from 1966 through to 1980, in roles that included spectator, commentator, journalist, Chairman of the organising club (British Drag Racing & HotRod Association), promoter of the Annual Champions Trophy Night and developingEuropean drag racing's first contingency scheme with my company Taylor StartupInternational. So these nostalgia events are very special occasions for me. We hadgreat fun when we launched Crazy Horses at Santa Pod by assembling drag racingpersonalities who have helped build the sport over the years, and the newDragstalgia event gives us the opportunity of celebrating our roots again."

Advance day tickets start at just £14 (£17 on the gate) and full weekend tickets areonly £25 (£30 on the gate). See you there. For more details please click to www.santapod.com or call the team on 01234 782828.


Comments