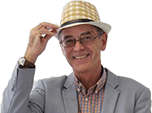 Castle Combe Announces Combine Harvester Race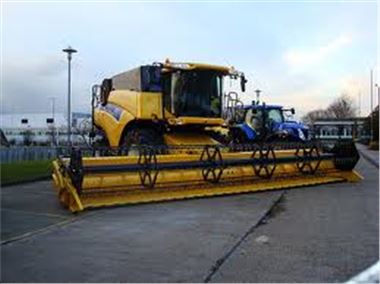 Hot on the heels of its recent introduction of a number of new series
for cars not normally seen at the Wiltshire circuit, Castle Combe has
announced an exciting, one-off race.

Inspired by BBC's Top Gear programme which utilised a combine harvester
for snow clearing purposes, the Castle Combe Racing Club will organise
the Combe-bine Corn Cutter Challenge race for such machines in the late
summer on the 120 acre infield of the 1.85 mile circuit.

Crop growing on the infield has been a tradition at the circuit for most
of its 61 year history and many cars have found themselves engulfed by
the wheat when they lose control and go off the circuit. 

But as M.D. Graham Marshallsay explains, the circuit is keen to make
more of it's previously underutilised facility. "We saw from 'Top Gear'
how versatile combine harvesters can be, so set about devising a one-off
race, where they could really show off their power. We have a massive
space on the infield which will make a brilliant track and an added
bonus is we reap in entry fees rather paying out to have the corn cut."

This will be achieved through a unique 'single combine' qualifying
system. Each machine will be given a separate straight line to harvest.
Grid positions will be allocated based on the times set to neatly
harvest the grain, with a suitable deduction for those failing to thresh
neatly.

Once the entire field has been harvested in qualifying, a course will be
laid out, roughly inside the line of the circuit. It is anticipated a
single lap race will be sufficient, given the relatively low top speed
of even the most powerful 600 bhp combines. Modifications such as roll
cages are not considered necessary, given the strength of the combines,
which can use their rotating headers to stop them tipping over.

Given the possibility of marshals being mown down by the massive
machines as they fight for position and the anticipated poor visibility
from the dust expected to be thrown up, all drivers will be in constant
radio contact with race control. They can then be warned immediately of
an incident and react accordingly. Chief marshal Nicki Fawdington, who
is expected to be giving the instructions, will undergo special speech
training from the Wurzels in order to develop the West Country accent
needed to ensure perfect understanding by the drivers.

If this event is successful, the circuit plans further innovations such
as lawn mower rally cross and ice cream van sprinting in the paddock.

Now, what day is it?
More at Castle Combe Circuit
Comments