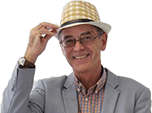 Beaulieu Spring Autojumble 14th and 15th May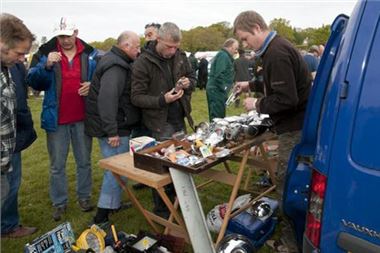 By popular demand, the May Autojumble, this year taking place on the 14th and 15th May, has reverted to its original name of Spring Autojumble. The event, now in its 18th year, was in its early years somewhat in the shadow of its older sibling, the International Autojumble. However, in recent years it has gained its own identity and is described by many as the perfect preparation for the motoring season.
Events Manager, Judith Maddox said:" We are often told by both the public and exhibitors that they really enjoy the Spring Autojumble as, the event not being as large as the International Autojumble, it enables them to get round the whole show over the weekend without missing out on extra features such as the MotorMarque and Car Club displays."
The Autojumble has over 1,000 stands selling everything motor related, including parts, accessories, automobilia, literature, tools and clothing, covering all motoring eras. In the Arena, the MotorMart offers a unique way to buy and sell classic motors, with up to 200 vehicles ranging from concours classics to restorable relics, while the DealerMart has a selection of classic cars for sale.
The MotorMarque feature, celebrating a significant anniversary in the history of a model that went on to become a legend or started an iconic design trend will showcase Mini Cooper, this year celebrating its 50th anniversary.
Taking place on Sunday 15th May only, the Sodbury Sortout, features hundreds of stands selling Land Rover and 4x4 parts and accessories, a must visit for all Land Rover enthusiasts. Also on Sunday, Trunk Traders will feature 'boot bounty' from amateur autojumblers selling their surplus car bits from the back of their vehicles.
Visitors to the event will be able to enjoy all the Beaulieu attractions, including the National Motor Museum's latest exhibition "Feats of Endurance" which has among its exhibits, the Camel Trophy winning Land Rover Discovery. 'Must sees' also include World of Top Gear and the James Bond Exhibition as well as Palace House and gardens.
There is a special on-the-day, inclusive price of £9.20 for adults and £7 for children even less if booked in advance on the ticket hotline: 01590 612888, or online at www.beaulieushop.co.uk
Stand prices start at £61 with MotorMart spaces at £40 and Trunk Trader (Sun only) at £37. To book a stand, MotorMart or Trunk Trader space call the Events Department on 01590 614614 or email: www.beaulieuevents.co.uk
Comments