1970 London-Mexico winning Escort to appear at Classic Car Show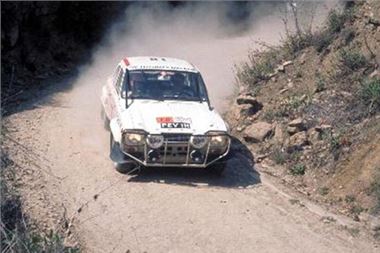 Ford's 1970 London-Mexico winning Escort is making a rare public appearance at the Classic Car Show in November.
Celebrating the 40th anniversary of its famous victory, the Ford Escort, which was driven by Hannu Mikkola and Gunnar Palm, will be on display from 12 – 14 November at the NEC, Birmingham, as the showpiece of a stand celebrating the gruelling 16,000-mile rally.
In 1970 Ford Escorts secured one of the most spectacular results in rallying by taking 1st, 3rd, 5th, 6th and 8th places in the six-week event. Ford celebrated this success by launching the iconic Ford Escort Mexico. The original winning Ford Escort, registration FEV 1H, is retained by the company as part of the Ford Heritage Collection.
Forty years after the Ford Escort proved so unbeatable, the Ford Focus is continuing the legacy. Earlier this year the Focus WRC of Jari-Matti Latvala and Miikka Anttila won Rally New Zealand, providing the company with its 75th win and making Ford the most successful manufacturer in the history of the FIA World Rally Championship.
John Nevill, heritage fleet administrator, said: "There are few endurance events that compare with the 1970 London-Mexico, which was held to mark England's 1966 football World Cup victory and the start of the following World Cup in Mexico. During this anniversary year our most famous Escort has been in great demand and we are pleased to end the year with an opportunity to display this great car to so many fans."
Concidentally, a 1968 Works Ford Escort Twin Cam driven by Hannu Mikkola in the 1969 RAC Rally is one of the entries in Historics auction at Brooklands on 4th December.
Having recently sold the last-known genuine works MGB rally car for a world-record price of £141,922, Historics are anticipating significant interest in this rare rallying classic, estimating offers in the region of £70,000 - £90,000.
For more information, and to attend the Historics at Brooklands auction on the afternoon of December 4th, call 0800 988 3838, e-mail: auctions@historics.co.uk, or see the website, www.historics.co.uk. Entry by catalogue only, available prior to, or on the day of the auction.
Comments