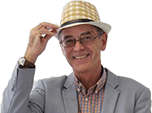 Beaulieu Autojumble Another Huge Success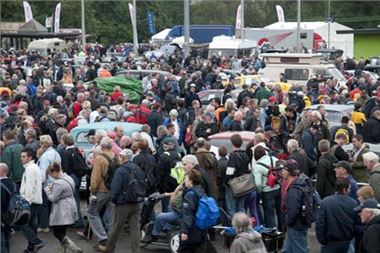 After an anxious week watching the weather forecasts and gazing skywards, the heavy rain that had been predicted failed to materialise for this year's International Autojumble, held in the grounds of the National Motor Museum on the 11th & 12th September. Saturday dawned grey and rain looked imminent for most of the day but there was just one short shower at lunch time and by late afternoon blue sky started to appear. Sunday's weather was perfect, clear blue skies and warm sunshine, giving a real boost to the day's visitor numbers which were the best for several years and helped the show to finish on a real high.
Total visitor numbers over the weekend were 38,223, just 300 down on last year's bumper numbers. Advance ticket sales were up again this year with a significant increase in the number of two day tickets sold, an indication that, for dedicated jumblers, there is just too much at Beaulieu to do it justice in a day.
The number of stand spaces sold has increased year on year and the ongoing challenge for the Beaulieu Events team has been trying to find more spaces to keep up with demand. The number of stands this year was 2103 with 292 cars for sale in the Automart and Dealermart. The number of European and overseas exhibitors also increased, with many new exhibitors coming from The Netherlands and Ireland.
Large numbers of jumblers were eagerly waiting on both days for the show to open and the 'surge' at 10am on Saturday took a good 10 minutes as jumblers poured across the Arena and into the event fields. The show continues to maintain its multi-national profile with English voices often in the minority among the many languages being spoken.
Exhibitors reported very good trading with many declaring this year's event 'the best ever', in terms of sales. The free delivery service for bulky purchases was certainly much in demand with vehicles laden with goods being continuously driven to the collection point throughout both days.
Trunk Traders on Sunday offering amateur jumblers an opportunity to sell their surplus bits from the back of their cars was particularly busy this year. Both exhibitors and visitors eagerly rummaged through the 40 stands hoping to unearth a rare or unusual find that had perhaps been languishing in the back of someone's garage for many years.
Lord Montagu was on hand to congratulate the winners of this year's Best Stand, a New Forest based firm of historic bodywork specialists, Vintagecars.com. For the first time at the September Autojumble they were presented with a trophy donated by Lolly Starnes, in memory of her father, Terry Lee, a keen autojumbler who spent his life looking for rare items of interest. In addition, they will receive a free stand at next year's International Autojumble.
In show sponsor Classics Monthly's Restoration Village there were live demonstrations of restoration skills including Rust Shop, showing their rust prevention techniques on a VW Campervan and Glass Aid demonstrating leather renovation and re-colouring. Vapormatt brought three blasting cabinets showing how 'tired' vehicles can come out of the process 'as new'. Also on display was a selection of readers' classic cars.
Classics Editor, Gary Stretton said:"It's wonderful to soak up the Beaulieu atmosphere with like minded enthusiasts from all over the world and to discuss the hands on aspects of classic car ownership."
This year's Automart had the usual eclectic mix of vehicles for sale, from restoration projects such as a 1966/7 Wolseley Hornet, a snip at £595, and a 1968 Mustang Convertible J Code for £2,500 which had been in store for 5 years. At the other end of the scale there was a fully restored 1966 Mercedes 230 SL Pagoda Convertible in signal red for £49,500 and a 1948 Bentley MK6 Special for £85,000. Several cars were displaying 'sold' signs including a 1929 Nash Roadster Model 420 Standard 6 for £18,250, a 1966 Morris Mini Moke for £14,500 and a 1951 Bentley 4½Litre Mk6 in Indigo Blue and Shell Grey, on sale for £68,500.
There was also a good selection of motorcycles such as a 1914/18 Calthorpe 2¾HP for £8,000, a 1982 Honda GL1100 Interstate for £2,500 and offers invited for a 1959 200cc James.
Bonhams Head of Collections, Motor Cars UK, Tim Schofield, reported a packed crowd for another bumper Beaulieu sale with all but 16 cars and 2 motorcycles sold. Sales to European buyers were slightly down on last year, reflecting the current £ to Euro exchange rate. Tim said "We are keeping up with tradition in our 9th year at this Beaulieu venue with over 85% of vehicles selling and a hammer price of 1.7million."
One of the highlights of the sale was an ex- Forrest-Lycett 1927 Bentley 3.0 Litre Speed Model Tourer which far exceeded its guide price of £180-£220,000 to fetch £305,100. Restoration projects also found new homes at strong prices. A 'barn find' 1932 Lagonda 3/4½ Litre T2 Tourer with a guide of £32-£36,000 fetched £78,500 while another 'barn find', a 1960 Aston Martin DB4 Series ll Sports Saloon, sold for £86,000; over double its guide of £42,000.
Good weather, the huge variety and mix of vehicles and stands plus enthusiastic purchasers combined to make this year's event both memorable and enjoyable, maintaining its position as the premier Autojumble in Europe.
The next International Autojumble will take place on the 10th and 11th September 2011.
To book in advance for next year telephone 01590 61288 or visit www.beaulieushop.co.uk
To join the trade stand waiting list or to book an Automart or Trunk Trader space please call Beaulieu Events on 01590 614164 or email events@beaulieu.co.uk
Comments