Speed limiting technology becomes mandatory on all new cars sold in the EU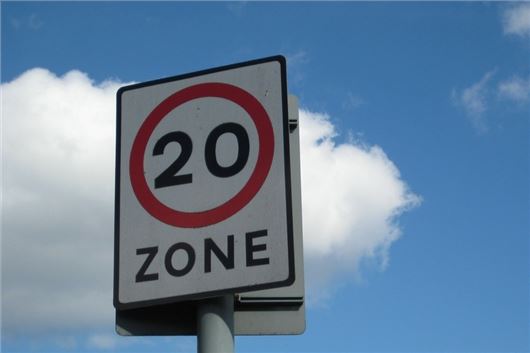 Published 06 July 2022
New vehicles sold in the EU will have mandatory speed limiters fitted from today (6 July).

"Only a matter of time before the UK follows suit," says an industry expert.

Excessive speed is responsible for 27 per cent of fatal collisions in the UK each year.
From today (6 July 2022), new EU rules will require all new cars to be fitted with speed limiters. The new rules are part of the General Vehicle Safety Regulation which is designed to reduce road deaths across the European Union.
The speed limiters will use Intelligent Speed Assistance (ISA) technology to reduce road deaths by giving the driver a warning through sounds and vibrations before potentially taking action and reducing engine power. 
The rules will initially apply to all-new models being launched from 6 July, before being extended to all new cars and vans from July 2024. The ISA system will use GPS data and cameras to identify the local speed limit. The ISA system cannot be removed or permanently deactivated, although the driver will be able to switch it off at the start of each journey. 
The Department for Transport (DfT) says the new rules will not come into effect in Great Britain today and no decision has been taken on which elements of the package will be implemented.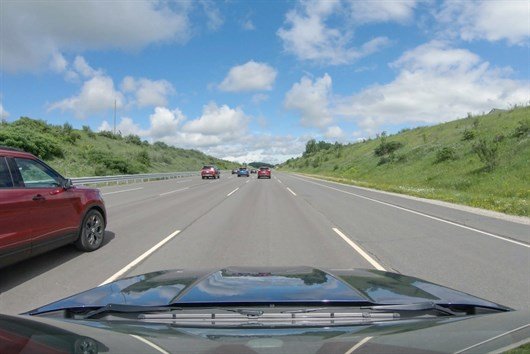 "It is only a matter of time before the UK follows suit..."
Despite the DfT's stance, Tim Camm, Technical Training Manager at Autoglass believes it is inevitable the new technology will be implemented in the UK. 
"It is only a matter of time before the UK follows suit and makes more of these advanced safety features compulsory in UK cars, and so it is essential that drivers and the industry alike prepare for these changes regarding how drivers control their vehicles while on the road. 
"This new safety technology will undoubtedly save the lives of many motorists, passengers, and pedestrians. Through GPS, sensors, and cameras, the smart technology can quickly assess the speed limit, alert the driver to slow down, or stop the vehicle where necessary.  
"Automatic emergency braking and other safety technology such as lane departure warnings have already become more common on UK roads in recent years despite them not being compulsory, so it is essential drivers are educated on how to use and maintain this safety technology."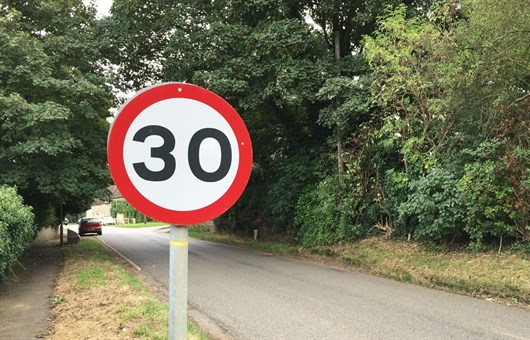 What is Intelligent Speed Assistance (ISA) and how will it work?
The new rules give vehicle manufacturers four ISA options to choose from. Two of these systems provide short audible warnings and/or vibrations when the speed limit is exceeded.
Two other options will directly intervene when the driver is going too fast, either gently pushing the accelerator back or automatically regulating speed. All of the ISA systems will feature a manual override that will activate when the driver presses the accelerator to overtake or escape danger. 
According to a recent report from the International Transport Forum every one per cent increase in average speed results in a two per cent increase in all road accident injuries and a three per cent rise in fatal and severe crashes.
Are speed limiters fitted to UK vehicles?
Yes, speed limiters have been fitted to UK cars and vans as standard or optional equipment for over 30 years. 
Will Intelligent Speed Assistance (ISA) be introduced in the UK?
The Department for Transport is yet to make a decision on the introduction of Intelligent Speed Assistance (ISA). However, according to Nicholas Lyes from the RAC, car manufacturers will not be willing to exclude certain features on their cars for the UK market. As a result, the tech is expected to be included on all EU spec cars sold in the UK.
When will Intelligent Speed Assistance (ISA) be fitted to all cars?
Intelligent Speed Assistance (ISA) is being introduced on 6 July 2022 to all-new models of car and van. It will be mandatory for all new vehicles sold in the EU from 2024.
Ask HJ
What is the best car for motorway journeys?
What is the best car for lots of motorway miles? The car must have a big boot, AWD/ 4WD and be comfortable. My budget is £20,000.
A Skoda Octavia Scout could be a good option. It's a comfortable and practical 4x4 estate car with an efficient diesel engine. Your budget will get you an example from around 2018. Alternatively, consider whether you really need four-wheel drive. 4x4s tend to be more expensive to buy and run, and will be unnecessary for motorway journeys.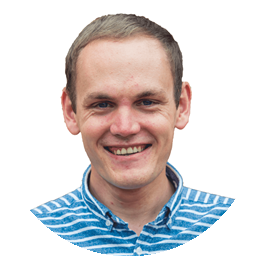 More Questions
Ask HJ
Can I reject a car I bought online?
I purchased a car from an online dealer. It was delivered, had a mechanic check it over and he said it's not possible it passed an MoT in February 22 as it has parts corroded, wiper blade missing, etc. I asked for a refund and got a 'no'. What can I do?
If you bought the car online and had it delivered to your home then you will have a 14-day 'cooling-off period'. This gives you the right to reject the car for a full refund and the dealer will need to collect the car and return your money. The distance selling regulations start the day after you receive your order. If you've owned the car for more than 14 days (but less than 30) then you can still reject it. The 2015 Consumer Rights Act gives you the power to reject the car for a full refund within the first 30 days or demand a free repair in the first six months: https://www.honestjohn.co.uk/how-to-reject-a-car-your-consumer-rights/#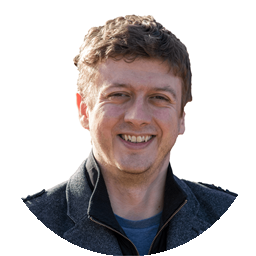 More Questions
Comments
Author

Dan Powell
Latest