EV charging infrastructure and plug-in grant scheme given £1.9b investment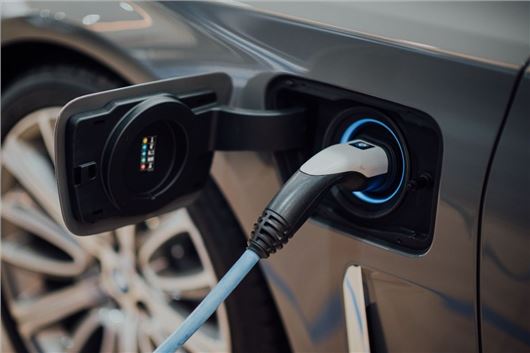 Published 26 November 2020
Chancellor Rishi Sunak has announced a £1.9 billion package to support the UK's move to electric vehicles over the next decade as part of the Spending Review. The news follows the Government announcement that the sale of new petrol and diesel vehicles will be banned after 2030.
Some £582m of the total fund will be used to extend the Plug-in Car Grant to 2022-2023. The grant was first launched in 2011 and currently gives car buyers a £3000 discounts against the purchase of a new electric car. 
The Government has also pledged £90m to fund local EV charging infrastructure to support the roll-out of more on-street charging schemes and rapid hubs across England.
A further £950m has been allocated to support the rollout of rapid electric vehicle (EV) charging hubs at every service station on England's motorways and major A-roads, so that motorists can top up their EV significantly in 30 minutes or less.
Only one-fifth (3530 of 19,487) of public EV charging devices available in the UK are rapid devices, according to a recent report from the Department for Transport. A Nissan Leaf, for example, can recharge 80 per cent of its battery in around an hour from a 50kW rapid charger, while a 7kw charger would take over seven hours. 
£275m will be used for charge point installation at homes, workplaces and on-street locations - while reforming these schemes so that they target difficult parts of the market, such as leaseholders and small/medium-sized enterprises.
>>> Are electric car prices increasing soon due to Brexit?
In February 2020, the Prime Minister announced a further 4000 zero emission buses. The Spending Review confirms £120m to deliver an additional 500 zero emission buses in 2021-2022.
Up until June 2020, local authorities in England could bid for funding to establish Britain's first all-electric bus town or city. The scheme, called All Electric Bus Town, allows winning areas to receive up to £50m to help pay for a brand-new fleet of electric buses. It's expected to deliver around 300 zero emission buses.
In 2019, the Government consulted on proposals to require all newbuild residential properties with associated parking to have an EV charge point. The Government also consulted on requiring all new non-residential properties, with more than 10 parking spaces, to have at least one chargepoint and cable routes for a further one in five spaces. The Government will respond to the consultation soon, with regulations being laid in 2021.
>>> Can I get an electric charging point installed without owning an electric car?
Comments
Author

Georgia Petrie
Latest