One in five disabled parking bays misused at supermarkets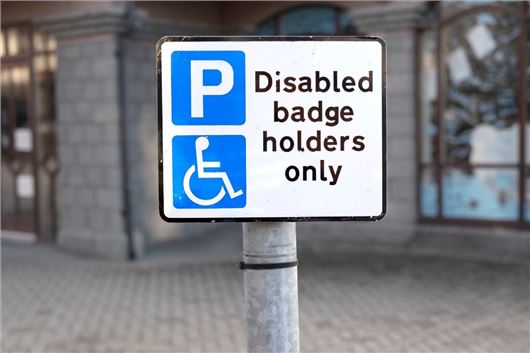 Published 04 August 2020
One in five disabled parking bays at supermarkets are used by drivers without a disability, according to the British Parking Association. 
Disabled Motoring UK, a charity that campaigns for disabled motorists, says that it's a common problem for many disabled motorists not being able to park at their desired destination, especially their local supermarket. The major complaint is that the disabled bays are all occupied with cars not displaying a Blue Badge.
Last year, DMUK said supermarkets lost £501 million every month due to not being accessible, with 75 per cent of disabled people and their families saying they have been forced to leave at least once because of poor accessibility.
The charity has recently launched it's 2020 Baywatch campaign - surveying drivers about their experience using parking bays. The move seeks to challenge drivers who use disabled parking spaces without a Blue Badge.
Usually, DMUK asks individuals to physically go to a supermarket car park and count cars not displaying a Blue Badge which are parked in disabled bays. However, this year, the survey will run for the month of August without participants having to leave their home.
DMUK asks individuals to think back over the last 12 months to consider their general parking experience and asks them to answer some questions about this experience at supermarkets and on their everyday journeys.
The charity will use this data to tackle the supermarkets and other parking providers over their disabled parking policies. As a thank you for taking part there will also be an opportunity for one participant to win a £25 M&S voucher.
The survey is now live and can be accessed here.
A spokesperson for the British Parking Association said: "This campaign is a great way to raise awareness of the importance of only using disabled bays if you are a Blue Badge holder. We encourage as many people as possible to participate in the survey."
Comments
Author

Georgia Petrie
Latest