Police forces hindered by budget cuts as drink and drug-driving offences increase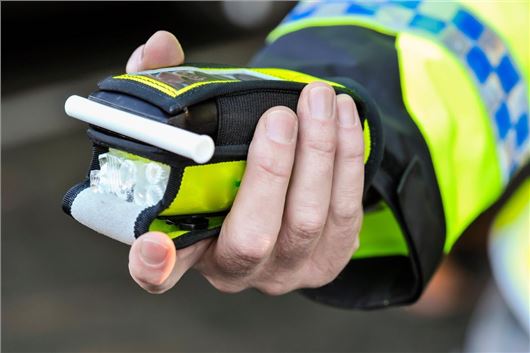 Published 16 July 2020
Between 2015 and 2018, the number of breathalyser tests carried out in England and Wales dropped by 25 percent, from 425,325 to 320,988. The figures are part of an independent report by HM Inspectorate called 'Roads Policing: Not optional'.
Although the number of breath tests carried out by the police has dropped, the proportion of them that proved to be positive (or were refused) has increased from 11.9 percent in 2015, to 15.2 percent in 2018. This suggests that underlying offending behaviours may have increased.
According to the inquiry on road policing, the volume of blood samples taken following positive roadside drug tests also exceeded the capacity of forensic service providers. This resulted in backlogs and the time limit for prosecutions being missed.
Faced with limited forensic budgets and increased costs, forces have told officers to restrict the use of screening tests and limit the number of blood samples submitted for analysis. One force was restricted to nine submissions per month, so officers were discouraged from being proactive.
Police inspectors said staff cuts were so acute that one force had just one traffic officer to patrol the county at some points and in another traffic officers clocked off at 2am due to shortages even though it was peak time for drunk or dangerous driving.
The report stated that police spending on roads policing in England and Wales fell by 34 per cent between 2012-13 and 2019-20.
They concluded roads policing in some forces was "inadequate" with only 19 of the 43 forces listing it as a priority in their plans. In one force plan, there was no reference to roads or road safety at all.
Penalty notices for using mobile phones at the wheel fell by 76 per cent from 2011 to 2017, and fines for not wearing seat belts dropped by 75 per cent as deaths rose.
Comments
Author

Georgia Petrie
Latest