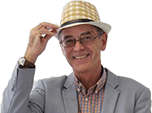 Revealed: The first ever Euro NCAP-rated zero star car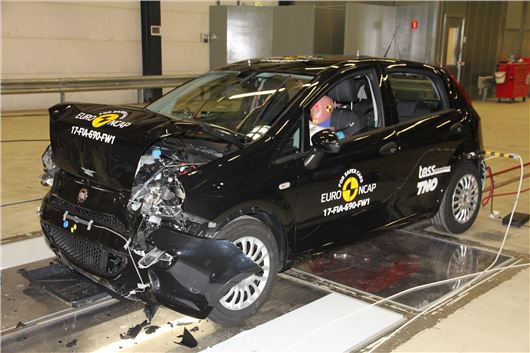 Published 15 December 2017
The Fiat Punto has been awarded the worst ever Euro NCAP score since testing began 20 years ago. The hatchback which was first launched in 2005 as the Grande Punto, scored zero points in crash tests.
And, while 'nul points' is an all too familiar sight for Brits who persevere with Eurovision each year, it's unheard of for a modern car.
Yet the Punto scored just 51 per cent for adult occupant protection and 49 per cent for child protection. Compare this to the Toyota Yaris - with ratings of 83 per cent and 80 per cent - and it shows how poorly the Fiat performed.
But the worst performance was in safety assist where it scored 0 per cent due to the absence of key technologies such as Autonomous Emergency Braking (AEB) and Lane Support Systems.
According to Euro NCAP, tests on the front seats and head restraints of the Punto demonstrated poor whiplash protection in the event of a rear-end collision while structures in the dashboard were thought to present a risk of injury to occupants of different sizes and to those sat in different positions.
>> Watch: Don't think you're distracted while driving?
"This is perhaps the strongest example of a manufacturer continuing to sell a product that is well past its best-before date, at the expense of the unsuspecting car buyer," said Michiel van Ratingen, Euro NCAP Secretary General.
In the latest round of Euro NCAP testing the forthcoming Dacia Duster, new MG ZS (formerly XS if you're keeping up with the name changes) and the Vauxhall Viva could only muster three star ratings.
It was the same story for the Ford C-MAX and Grand C-MAX plus the DS 3 and Alfa Romeo Giulietta, which were also given three star ratings. Although this is more understandable given that these models are several years old. 
"The fact that older cars cannot compete illustrates the pace at which the vehicle industry is innovating safety and the willingness and ability of competitive manufacturers to meet the highest standards. Those who do not keep their cars up to the latest standards get left behind, as these results clearly show," added van Ratingen.
Comments
Author

Georgia Petrie
Latest