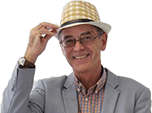 One in three drivers ignore warnings not to drive in poor conditions
Published 12 December 2017
Snowfall blanketed most of the UK this week, but drivers across Britain are still unprepared for the snow and icy conditions.
In fact, one in three drivers ignore advice to not drive in bad weather unless it's absolutely necessary. That's according to a survey by AA Tyres.
And many of those that do venture out are ill prepared. Less than half of drivers carry warm clothing and suitable footwear in the car in case they get stuck in bad weather.
Meanwhile, only a quarter take the initiative to replace worn tyres before they reach the legal minimum tread depth of 1.6mm. However, on the plus side, 65% of motorists do check their tyre pressures and conditions regularly over the winter.
A third of motorists also prepare for snowfall by carrying a shovel or spade in their car during winter.
>> How to drive in snow and ice
Simon Benson, director of motoring services at AA Tyres, said: "It's vital to check the overall condition of your tyres as winter rolls in, but you risk your safety by failing to replace tyres before they reach the legal minimum tread depth.
As your tyres' tread wears down, your grip decreases – particularly on wet roads – so driving in heavy rain or on icy roads is considerably more dangerous if your tyres are worn down to the legal limit."
Comments
Author

Georgia Petrie
Latest