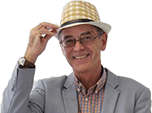 Save more than £8000 on a Mercedes-Benz E-Class with Drive the Deal
Published 03 October 2014
www.drivethedeal.com has some very competetive deals on brand new Mercedes-Benz models, all supplied by UK main dealers. Prices include road tax and delivery to your door is free. 
With savings of around 16% off a new model C-Class, and around 20% off a new E-Class Saloon or Estate, these deals are not to be missed. 
Mercedes-Benz A180 SE 5dr £18,215 Saving £2,500
Mercedes-Benz A180 CDI Sport 5dr £19,995 Saving £2,790
Mercedes-Benz A45 4Matic 5dr Auto £35,600 Saving £2,513
Mercedes-Benz CLA 200 [2.1] CDI Sport 4dr £25,740 Saving £1,185
Mercedes-Benz CLA 220 CDI AMG Sport 4dr Tip Auto £30,486 Saving £1,488
Mercedes-Benz CLA 45 4Matic 4dr Tip Auto £38,521 Saving £3,668
Mercedes-Benz B180 CDI ECO SE 5dr £19,898 Saving £2,676
Mercedes-Benz B200 CDI Sport 5dr Auto £22,581 Saving £3,113
Mercedes-Benz C220 BlueTEC SE Saloon £24,346 Saving £5,019
Mercedes-Benz C200 AMG Line Premium Saloon Auto £27,871 Saving £5,569
Mercedes-Benz C250 BlueTEC AMG Line Premium Plus Saloon Auto £32,079 Saving £6,226
The quoted prices include a £1,535 discount which is conditional upon you taking out PCP finance at 4.9% APR Representative over 12-48 months with a minimum deposit of 5% (except SE model).
Mercedes-Benz E220 BlueTEC SE Saloon 7G-Tronic £28,878 Saving £7,181
Mercedes-Benz E350 BlueTEC AMG Line Saloon 9G-Tronic £33,242 Saving £7,909
Mercedes-Benz E220 BlueTEC SE Estate 7G-Tronic £28,925 Saving £7,206
Mercedes-Benz E350 BlueTEC AMG Line Estate 9G-Tronic £34,781 Saving £8,169
Mercedes-Benz E220 BlueTEC AMG Line Coupe 7G-Tronic £31,676 Saving £7,434
Mercedes-Benz E350 BlueTEC AMG Line Coupe 9G-Tronic £34,471 Saving £7,895
Mercedes-Benz E220 BlueTEC AMG Line Cabriolet 7G-Tronic £34,629 Saving £7,922
Mercedes-Benz E350 BlueTEC AMG Line Cabriolet 9G-Tronic £37,361 Saving £8,384
Mercedes-Benz SLK 200 AMG Sport 2dr £27,313 Saving £7,356
Mercedes-Benz SLK 250 CDI AMG Sport 2dr Tip Auto £29,393 Saving £7,700
Mercedes-Benz GLA 200 CDI SE 5dr £23,746 Saving £2,104
Mercedes-Benz GLA 220 CDI 4Matic SE 5dr Auto £27,467 Saving £2,510
Mercedes-Benz ML250 CDi BlueTEC SE Executive 5dr Auto £40,942 Saving £7,167
Mercedes-Benz ML350 CDi BlueTEC AMG Line 5dr Auto £46,085 Saving £7,909
Mercedes-Benz GL350 BlueTEC AMG Sport 5dr Tip Auto £53,496 Saving £7,254
Mercedes-Benz S350 BlueTEC SE Line 4dr Auto £57,726 Saving £5,114
These deals and many more at www.drivethedeal.com
Comments
Author

John Slavin
Latest