Bob Gerard offering reduced CR-V prices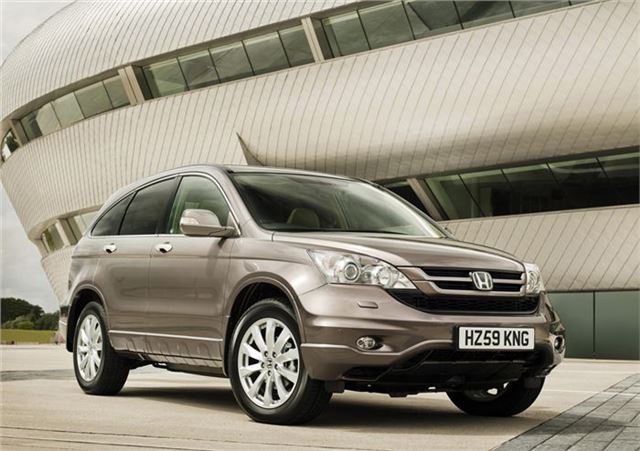 Bob Gerard currently has a trio of cut price Honda CR-Vs on offer, with petrol or diesel engines. Savings of up to £5880 off the list price can be had.
All models are in EX trim which includes cruise control, climate control and leather. See below for full details.
New Honda CR-V 2.0i VTEC EX Petrol Auto Crystal Black with Black Leather, £23,495 saving £5880 on UK List, other colours subject to availability.
New Honda CR-V 2.2i DTEC EX Diesel Manual with Advanced Safety Pack, £26,500 saving £5545 on UK List.
New Honda CR-V 2.2i DTEC EX Diesel Auto, £26,635 saving £4485 on UK List.
For more information on these models, contact Bob Gerard on 0116 259 2224, quoting Honest John on enquiry. You can also visit the Bob Gerard website. 
Comments