Something Off Almost Everything From KIA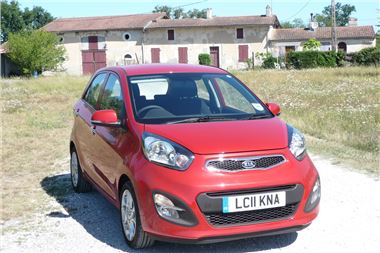 VAT cut to 7 per cent across the cee'd family range (excluding VR-7)
£2000 off Rio and Venga models with the 7 Year Switch programme
£500 Loyalty offers for existing Picanto owners purchasing a new Picanto
£1500 off Sorento and Carens
£1000 off Soul 'Echo'
KIA Motors UK Limited has today announced a comprehensive series of offers that will run at all KIA dealerships until the end of September.
The number seven is most often associated with KIA due to its industry-leading seven year warranty. Throughout quarter three, KIA has reduced the level of VAT that customers pay on the cee'd range of vehicles down to just seven per cent - representing a 13 per cent saving.
This means that you can now own an entry level 1.4 pro_cee'd '1' from £11,938, a 1.4 cee'd '1' from £12,116 and a 1.6 cee'd SW '2' from £14,124. This offer applies to all cee'd versions except for the VR-7 special edition. The VR-7 is however eligible for its own offer of £500 contribution towards a PCP agreement.
The 7-Year Switch programme has been extended until the end of September 2011 for all derivatives of Rio and Venga models. The programme, which was introduced after the end of the government's scrappage scheme, means that customers with a seven to ten year old car that has less than 100,000 miles on the clock and a valid MOT can trade in their vehicle and get £2,000 off a brand new Rio or Venga.
Owners of the previous generation Picanto are eligible for a £500 loyalty reward against the  purchase of an all new Picanto. Alongside this, customer savings are available across the range, with savings of between £500 for a Venga and up to £1,500 off a Sorento or Carens. The Soul Echo is available with £1,000 off whilst other Soul versions have savings of £500.
Customers opting to buy using Kia's Financial Services could save a further £1,000 through PCP finance contribution towards a Sportage and £500 for an all-new Picanto. Both customer savings and PCP financial contribution offers can be used in conjunction with one another, increasing the potential amount a customer can save.
For further information, please visit www.kia.co.uk/offers
Comments