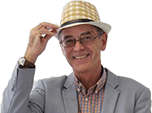 Discounts on new Fords via Drivethedeal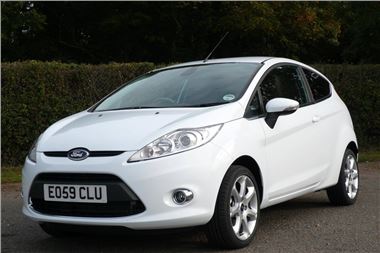 Drivethedeal has some excellent deals on brand new Fords, all supplied by UK main dealers, including Road Tax and free delivery to your door.
With savings of around £4,000 off a new Fiesta, £7,000 off a new Focus, and up to £6,000 off a new Kuga, these deals are too good to miss. Orders must be placed by 30 June 2010.
Ford Ka 1.2 Studio 3dr £7,217 Saving £2,143
Ford Ka 1.2 Zetec 3dr £8,635 Saving £2,225
Ford Fiesta 1.25 Zetec 3dr [82] £9,881 Saving £3,654
Ford Fiesta 1.25 Zetec 5dr [82] £10,133 Saving £3,702
Ford Fiesta 1.4 Zetec 5dr £10,614 Saving £3,782
Ford Fiesta 1.6 Zetec S 3dr £11,622 Saving £3,974
Ford Fiesta 1.6 Titanium 5dr £11,813 Saving £4,082
Ford Fiesta 1.6 TDCi [95] ECOnetic 5dr [AC] £11,472 Saving £3,973
Ford Fiesta 1.6 TDCi [95] Zetec 5dr £11,695 Saving £4,000
Ford Fiesta 1.6 TDCi [95] Zetec S 3dr £12,284 Saving £4,111
Ford Fiesta 1.6 TDCi [95] Titanium 5dr £12,372 Saving £4,323
Ford Focus 1.6 Zetec 5dr £11,723 Saving £6,900
Ford Focus 1.6 Zetec S 5dr £12,568 Saving £7,055
Ford Focus 1.6 Titanium 5dr £13,222 Saving £6,650
Ford Focus 2.5 ST-3 5dr £17,861 Saving £6,384
Ford Focus 1.6 TDCi Zetec 5dr [110] [DPF] £12,995 Saving £7,200
Ford Focus 1.6 TDCi ECOnetic 5dr [110] [DPF] [Start Stop] £13,562 Saving £6,883
Ford Focus 1.6 TDCi Titanium 5dr [110] [DPF] £14,207 Saving £7,238
Ford Focus 2.0 TDCi Titanium 5dr £14,679 Saving £7,460
Ford C-Max 1.6TDCi Zetec 110 5dr [DPF] £14,743 Saving £5,752
Ford C-Max 2.0TDCi Titanium 5dr £16,133 Saving £6,305
Ford Kuga 2.0 TDCi 140 Zetec 5dr 2WD £17,159 Saving £4,563
Ford Kuga 2.0 TDCi 140 Titanium 5dr 2WD £18,372 Saving £5,350
Ford Kuga 2.0 TDCi 163 Titanium 5dr £20,485 Saving £5,738
Ford Kuga 2.0 TDCi 163 Titanium 5dr PowerShift £21,847 Saving £5,948
Ford Mondeo 2.0 TDCi Zetec [163] 5dr £18,846 Saving £2,000
Ford Mondeo Estate 2.0 TDCi Zetec [163] 5dr £19,820 Saving £2,126
Ford S-Max 2.0 TDCi 140 Zetec 5dr £19,899 Saving £2,223
Ford S-Max 2.0 TDCi 140 Titanium 5dr £21,079 Saving £2,344
Ford S-Max 2.0 TDCi 163 Titanium 5dr £21,979 Saving £2,443
Ford S-Max 2.2 TDCi Titanium X Sport 5dr £24,495 Saving £2,850
Ford Galaxy 2.0 TDCi 163 Titanium 5dr £24,266 Saving £2,708
These deals and many more at Drivethedeal
Comments