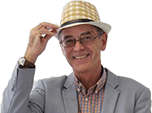 SEAT Eco-nomics Savings on SEAT's Most Eco-nomical Cars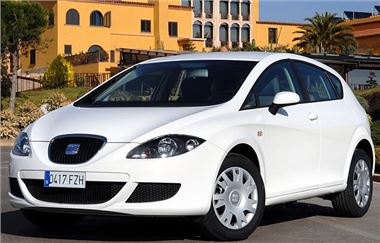 As the UK scrappage scheme fades into memory SEAT is launching an innovative new retail offer that lets buyers who missed out save not once, but twice.
The exciting Eco-nomics initiative delivers savings of up to £2,000 off the RRP of selected SEAT Ecomotive models - the Spanish maker's cleanest, greenest cars.
And by trading out of an older, more polluting model into a clean, green SEAT Ecomotive buyers can then look forward to further significant savings as they spend less on their day-to-day running costs.
For instance, the pioneering scheme suggests buyers of a new generation Leon Ecomotive SE - which features SEAT's new 1.6-litre TDI powerplant with common rail fuelling, Start-Stop technology and Energy Recovery system - can, including the RRP discount, save a total of more than £4,300 over a typical three-year/45,000 mile ownership period.
The savings, calculated against average SEAT Leon range economy statistics, are boosted by the new Leon Ecomotive's exemption from Road Tax. By virtue of its exceptionally low CO2 figure - just 99 g/km - the latest Ecomotive is free from Vehicle Excise Duty.
And that remarkable CO2 figure is all the more impressive when you consider that the original Ibiza Ecomotive, launched here just three years ago, had the very same CO2 rating despite its lighter weight and significantly smaller size.
So, Leon Ecomotive SE buyers keen to take advantage of SEAT's clever new Eco-nomics offering will see the list price of the car slashed from £18,045 RRP to just £16,045 RRP. Meanwhile Ibiza Ecomotive buyers opting for the super-green supermini in either SC or 5dr form could qualify for a customer saving of £1,250 off the cars' RRP, which currently starts at £12,790. The Eco-nomics discount therefore makes the revised RRP for the Ibiza SC Ecomotive just £11,540.
Model

Current RRP

Customer saving

Revised RRP including
Eco-nomics

Ibiza 1.4 TDI Ecomotive SC

£12,790

£1,250

£11,540

Ibiza 1.4 TDI Ecomotive 5dr

£13,200

£1,250

£11,950

Leon 1.6 TDI CR S Ecomotive

£16,745

£1,750

£14,995

Leon 1.6 TDI CR SE Ecomotive

£18,045

£2,000

£16,045

Altea 1.6 TDI CR S Ecomotive

£16,515

£1,750

£14,765

Altea XL 1.6 TDI CR S Ecomotive

£17,215

£1,750

£15,465

Altea 1.6 TDI CR SE Ecomotive

£17,815

£2,000

£15,815

Altea XL 1.6 TDI CR SE Ecomotive

£18,515

£2,000

£16,515
The revolutionary scheme, which applies to retail customers only at participating SEAT dealerships, relates to orders made between 1 April and 30 June, with cars registered and handed over by 31 August 2010.
Explaining the thinking behind the new Eco-nomics deal SEAT UK Head of Operations, Richard Harrison, said: 'With the ending of the government's scrappage scheme the industry has seen numerous 'swappage'-style deals pop up.
'However, we wanted to take the original ethos of the scrappage scheme and add a SEAT twist by making our latest, class-leading, green technology models even more accessible for everyone, not just owners of ten-year-old cars.
Already great value, with the added Eco-nomics discounts, our Ecomotive models now appeal even more to the head as well as the young at heart.'
The total running costs over three years are derived from the Leon Ecomotive having a VED band weighting of Band A (up to 100 g/km CO2) therefore the owner pays no road tax which amounts to a saving of £375 based on the average CO2 emissions for the Leon range of 146.6 g/km meaning an average owner must pay road tax based on VED Band F of £125 per year over the three years.
A fuel saving of £659.15 per year is based on an average 15,000 miles per year using the average combined fuel economy figure for the Leon range (46.35 mpg) compared with the combined fuel economy of the Leon Ecomotive (74.3 mpg) and a fuel cost of £1.19 per litre. The total fuel saving is then taken over three years which is the average period a vehicle is retained, giving a saving of £1,977.45.
Given these assumptions, total running cost savings over three years are therefore £2,352.45. These, allied to the £2,000 Eco-nomics discount on Leon Ecomotive SE, combine to generate savings of more than £4,300 over three years.
More at SEAT
Comments