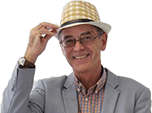 Saab 9-5 is Motorpoint's deal of the week
Since it was announced in December that Saab was being 'wound down', there's been a wave of great offers that's re-ignited interest in the brand. Now with the ink dry on the contract to save Saab, signed yesterday, buyers can put their money down on a 9-3 or 9-5, safe in knowledge that the company should still be around in a few months time.
Motorpoint's deal of the week if for a three-year-old 9-5 saloon:
Saab 9-5 2.3 Hot Aero 4dr Auto. 07 Reg. Only 18,670 miles at £9,999
This model comes fitted with ABS, 17" Alloy Wheels, CD Player, Central Locking, Climate Control, Cruise Control, Electric Mirrors, Electric Windows, Heated Leather Seats, Metallic Paint, Power Steering and Traction Control. 28.5 MPG (combined)
Want to check before you buy? Read the Saab 9-5 car-by-car breakdown here.
Comments