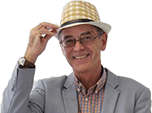 £669 to £4,000 Off New Toyotas via Drivethedeal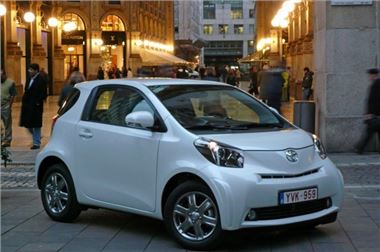 Drivethedeal has some excellent deals on brand new Toyotas, all supplied by UK main dealers, including Road Tax and free delivery to your door.

With savings of over £2,000 available off a new Yaris, and up to £4,000 off a new Verso, these deals are not to be missed.
Please Note: These prices are at 15% VAT. For legal reasons they cannot be expressed at 17.5% until January. Monetary discounts will be thre same from 1st January, but prices will rise to cvover 17.5% rather than 15%.
Toyota IQ 1.0 VVT-i 3dr £9094 Saving £669



Toyota Aygo 1.0 VVT-i 3dr £6902 Saving £1194

Toyota Aygo 1.0 VVT-i Blue 5dr £8149 Saving £1497



Toyota Yaris 1.0 VVT-i T2 3dr £8359 Saving £1693

Toyota Yaris 1.33 VVT-i TR 5dr [6] £10143 Saving £2100



Toyota Auris 1.33 Dual VVTi T2 5dr £11234 Saving £3371

Toyota Auris 1.33 Dual VVTi TR 5dr £11530 Saving £3720

Toyota Auris 1.6 V-Matic TR 5dr [6] £11836 Saving £3755

Toyota Auris 1.4 D-4D TR 5dr [6] £12554 Saving £3846



Toyota Verso 1.8 V-matic TR 5dr £14961 Saving £3342

Toyota Verso 2.0 D-4D T2 5dr £15149 Saving £3365

Toyota Verso 2.0 D-4D TR 5dr £16044 Saving £3470

Toyota Verso 2.2 D-CAT T Spirit Leather 5dr Auto £20,381 Saving £4,000



Toyota Prius 1.8 VVTi T3 5dr CVT Auto £18143 Saving £947

Toyota Prius 1.8 VVTi T4 5dr CVT Auto £19666 Saving £1044

Toyota Prius 1.8 VVTi T Spirit Hybrid 5dr CVT Auto £21001 Saving £1129



Toyota RAV4 2.2 D-4D XT-R 5dr £21307 Saving £2116



Toyota Avensis 2.0 D-4D T2 4dr £15182 Saving £2729



Toyota Avensis 2.0 D-4D T2 Tourer 5dr £15593 Saving £3318

Toyota Avensis 2.0 D-4D TR Tourer 5dr £16887 Saving £3734



Toyota Urban Cruiser 1.4 D-4D 5dr 4WD £15066 Saving £1300



These deals and many more at Drivethedeal
Comments