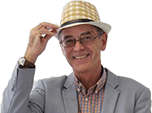 Convertibles in Winter Offer Seasonal Savings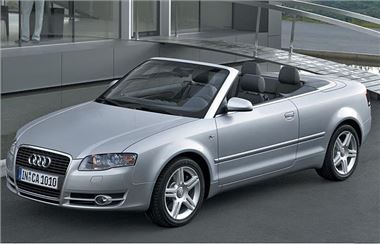 It may be cold, dark and wet outside, but now is the time to buy a convertible at Autoquake.com. Britain's largest online used car retailer has over 50
drop-tops in stock at prices which have plummeted by an average of £1,403 (10%) in just two months.
"The market for convertibles always goes quiet in winter, but this year's price drops are steeper than normal," said Fredrik Skantze, Autoquake.com's Founder. "Smart buyers can take advantage of this seasonal trend to buy a car for hundreds of pounds less than they might pay in spring or summer."

The Autoquake.com stock of Audi convertibles is on average £1,923 (10.7%) cheaper than two months ago. Used Peugeot convertibles are down £960 (11.5%) and used Renaults have dropped by £1307 (15.1%).

In spite of Britain's reputation for bad weather, wet days make up less than half the year (153 days annually*), and winter is only slightly wetter than summer, so there's no need to be put off running a convertible all-year round.

"There are 15 wet days in December. That's just three more than in July," explained Skantze. "Even if the weather turns, modern drop-tops are well insulated against the cold, and the latest generation of cars with folding metal hard-tops in place of a fabric roof are just like coupés with the roof raised."

The speed at which convertible car prices are falling is outstripping the rest of the used car market. Autoquake.com's stock has seen an average fall of 7.6% from September to November. While convertible prices have dropped 10%, estates have fallen by 8.3%, five-seat MPVs have dropped by 7.9%, and executive saloons have lost 6.9%.

Buyers shouldn't expect these low prices to last forever. "We expect prices to stabilise or rise slightly in January, and convertible prices will pick up in the spring," said Skantze. "So now is the time to buy a bargain."

*Annual rainfall for the London area, according to the BBC Weather website

About Autoquake.com

Autoquake.com's proven online retail model sells high quality used cars on behalf of large corporate fleet and leasing companies direct to consumers through its website www.autoquake.com. Autoquake.com has pioneered the concept of enabling consumers to buy a used car from the comfort of their home. Cars are displayed in Autoquake.com's virtual showroom with descriptions including 40 high quality digital pictures. The breadth and transparency of information about the vehicle dramatically improves the purchase experience for the buyers who are enthusiastically embracing the Autoquake.com model which includes low, no haggle prices. All cars go through a 141 point inspection and come with a 100% money back guarantee. Car finance , warranty, insurance, and delivery are supplementary options that buyers can benefit from.

Fleets typically remarket cars through trade channels such as wholesale auctions where cars are sold at trade prices to car dealers. For fleets Autoquake.com is an attractive disposal channel that gives them a slice of the retail margin whilst delivering days to sale that are similar to auctions. Autoquake.com sells used cars on behalf of large fleet and leasing companies. The ex-company cars are taken directly from the UK fleet operators, prepared to retail condition and sold via the Autoquake.com website. Because Autoquake.com takes out a step in the value chain, it can provide higher returns for fleets while still saving consumers money. The company is funded by leading venture capital companies Accel Partners and Highland Capital Partners who invest in companies such as Facebook, Digg and Real Networks.
Comments