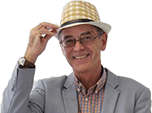 Renault, Too, Offers Redundancy Insurance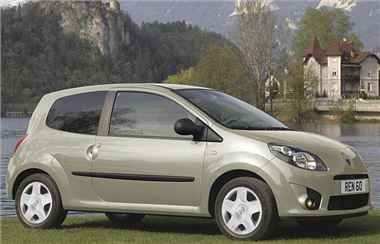 Renault has now joined Honda and Volvo in offering free Payment Protection Insurance giving reassurance to customers buying new cars and vans across the range in April. The free insurance will cover customer's payments for the first 12 months of their Renault Finance agreement should they be unable to work through accident, sickness or redundancy.
The free offer is included in Renault finance hire purchase agreements on new cars and vans ordered during April, including 0% and Renault Selections scheme.
Renault's 0% hire purchase package is now available over three years with no deposit on all new cars (excluding Twingo Freeway, Twingo Extreme, Clio Extreme and Clio Renaultsport).
Announcing the new offers, Roland Bouchara, Managing Director, said, "Buying a new car is a sizeable financial commitment and, at a time when there may be uncertainty, we feel it is essential to encourage confidence."
Sample Deals:
Twingo Extreme 1.2 8V 60, Selections, £999 deposit, 37 month term, £159 a month, final payment £2,583, 5.9% APR
Clio 3 door Dynamique 1.2 16V 75, hire purchase, no deposit, 36 month term, £313 a month, no final payment, 0% APR
Clio 3 door Dynamique 1.2 16V 75, Selections, £999 deposit, 37 month term, £169 a month, final payment £3,408, 5.9% APR
Grand Modus Dynamique 1.2 TCE 100, hire purchase, no deposit, 36 month term, £349 a month, no final payment, 0% APR
Grand Modus Dynamique 1.2 TCE 100, Selections, £999 deposit, 37 month term, £229 a month, final payment £3,387, 5.9% APR
New Mégane HatchExpression 1.6 100, hire purchase, no deposit, 36 month term, £393 a month, no final payment, 0% APR
New Mégane Hatch Expression 1.6 100, Selections, £999 deposit, 43 month term, £199 a month, final payment £4,452, 5.9% APR
New Mégane Coupé Expression 1.6 110, hire purchase, no deposit, 36 month term, £424 a month, no final payment, 0% APR
New Mégane Coupé Expression 1.6 110, Selections, £999 deposit, 43 month term, £249 a month, final payment £4,475, 5.9% APR
Scenic Team 1.6 VVT 111, hire purchase, no deposit, 36 month term, £446 a month, no final payment, 0% APR
Scenic Team 1.6 VVT 111, Selections, £1,999 deposit, 37 month term, £249 a month, final payment £3,185, 5.9% APR
More at
www.renault.co.uk
Comments