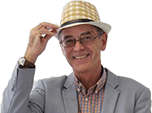 Beat the Mazda Price Rise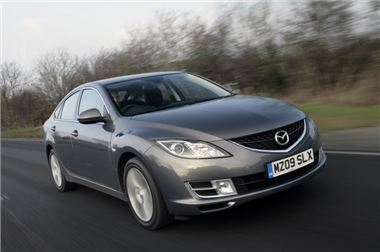 'Save' up to £429 on by buying a Mazda6 or Mazda5 before 31 March
Mazda has announced that prices of its hugely popular Mazda6 and Mazda5 range of cars will be going up by 2 percent in April. This move will raise the prices of Mazda6 cars by an average of £345 and Mazda5 vehicles by £323.
"Recent rises in some raw materials costs and fluctuations in the Yen/Pound exchange rate mean that we have to increase prices on the Mazda5 and Mazda6 range from 1 April," commented Mark Cameron, Sales & Marketing Director Mazda UK. "We are keeping these rises to just 2 percent, which is much less than the increases introduced by many other brands. By flagging these forthcoming rises early, we are giving customers a chance to 'save' between £289 and £429, depending on model, by buying their new Mazda before 31 March.
"In the current tough economic situation, customers are placing much more focus on exactly what they can get for their money and this is where the attributes of the core models in Mazda's range, such as the Mazda6 and Mazda5, are so appealing. While they are seeking better value, these customers still want a stylish and distinctive car, without compromising on the key aspects of quality, reliability and driving enjoyment," added Cameron.
Mazda's product line-up is generously specified at each equipment level, so cars like the most popular Mazda6, the petrol 2.0 (147ps) TS hatchback, come with standard equipment that includes: Dynamic Stability Control (DSC) and Traction Control System (TCS), six airbags and 'Active' front seat head restraints, 16-inch alloy wheels, a radio/single CD audio system with 6 speakers and an auxiliary jack for MP3 players, electric and heated door mirrors, cruise control, trip computer with speed alarm, dual-zone climate control air-conditioning and a leather steering wheel with CF-Net controls. Before 31 March the 'saving' on this model is £316.
The equally popular Mazda6 diesel 2.2 (163ps) TS2 hatchback has all the features of the TS and adds nine items including: 17-inch alloy wheels with 215/50 R17 tyres, electric folding door mirrors, dusk-sensing automatic lights, rain sensing automatic wipers, an integrated Bluetooth system and the new Rear Vehicle Monitoring System (RVMS) as standard. The 'saving' on this model before 31 March is £366.
The Mazda5 seven-seater Compact Multi-Activity Vehicle (C-MAV) is unique in its segment by offering sliding rear doors – with either manual or electric power operation. The most popular model in the 14-strong line-up is the petrol 1.8 TS2.
This Mazda5 is equipped with ABS anti-lock braking and front, side and curtain airbags, plus remote central locking, electric front and rear windows, manual air-conditioning and a radio/single CD with four speakers. 16-inch alloy wheels, driver's seat adjustable lumbar support, leather steering wheel and gear knob, steering-wheel mounted audio controls, a Karakuri storage box, picnic tables and integrated roof rails. Before 31 March, customers can 'save' £303 on this model.
The two Mazda5 Sport models, which come with a choice of 2.0-litre petrol or diesel engine, are also among the biggest sellers in the range. With bold visual differentiation from other versions, thanks to the 'Sports styling kit' that is fitted as standard, these models also feature 17-inch alloy wheels, dynamic stability and traction control systems (DSC and TCS), front fog lights, privacy glass, cruise control, dusk sensing auto-lights and rain-sensing auto-wipers, climate control air-conditioning, a 6-CD autochanger with six speakers and a hands-free kit with integrated Bluetooth.
Customers can 'save' £326 (petrol) and £360 (diesel) on these models before 31 March.
As well as these potential 'savings' Mazda6 and Mazda5 buyers can benefit from several finance packages. These include:
* Typical 6.9% APR finance on Mazda Hire Purchase (with a 10% minimum deposit) over 12, 24 or 36 months.
* Typical 6.9% APR finance on Mazda MultiOption PCP (with 10% minimum deposit) over 24, 30 or 36 months.
Mazda6 buyers can enjoy an added bonus as every Mazda6 is eligible for the Mazda Service Plan which gives free schedule servicing for the first three years. All these offers are available for retail sales only, until 31 March 2009.
More at
www.mazda.co.uk
Comments