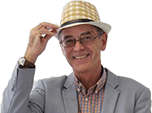 £5,630 to £7,075 Off New Mondeos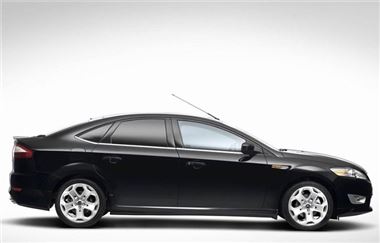 www.uk-car-discount.co.uk
Brand New Unregistered New Model Ford Mondeo, saving £5,630 to £7,075 on manufacturers retail prices. Order now To Secure Your Delivery on the new 09 Plate 1st Week March. Free Dealer Delivery, 1st Reg Fee and 12 Months Road Tax. All Vehicles Available To Purchase For Cash. For Finance Figures Call 0845170770 or You Can Configure The Vehicle Through The Website. Quotes available For PCP, No Fee HP, Lease Purchase and Contract Hire
Mondeo 2.0 TDCi Zetec 5 Door Thunder Grey £15435 Saving £5830 Incl F+R Park Assist
Mondeo 2.0 TDCi Zetec 5 Door Thunder Grey £15762 Saving £5528 Incl F+R Park Assist
Mondeo 2.0 TDCi Zetec 5 Door Panther Black £15043 Saving £5797
Mondeo 2.0 TDCi Ghia 5 Door Panther Black £16300 Saving £5790
Mondeo 1.8 TDCi Ghia 5 Door Panther Black £16060 Saving £5630 Incl F+R Park Assist
Mondeo 2.0 TDCi Ghia 5 Door Panther Black £16692 Saving £5848 Incl F+R Park Assist
Mondeo 2.0 TDCi Ghia 5 Door Thunder Grey £16692 Saving £5848 Incl F+R Park Assist
Mondeo 2.0 TDCi Titanium 5 Door Sea Grey £16300 Saving £5790
Mondeo 2.0 TDCi Titanium 5 Door Sea Grey £16400 Saving £6176 Incl F+R Park Assist
Mondeo 2.0 TDCi Titanium X 5 Door Hypnotic Silver £17832 Saving £6758
Mondeo 2.2 TDCi Titanium X Sport 5 Door Stardust Silver £20200 Saving £6390
Mondeo 2.0 TDCi Titanium X 5 Door Panther Black £17832 Saving £6758
Mondeo 2.0 TDCi Titanium X 5 Door Sea Grey £19007 Saving £6783 Incl DVD Nav 6xCD
Mondeo 2.0 TDCi Titanium Estate Sea Grey £16677 Saving £6813 Icl Roof Rails
Mondeo 2.0 TDCi Titanium 5 Door Hypnotic Silver £16400 Saving £6176 Incl F+R Park Assist
Mondeo 2.0 TDCi Titanium X Estate Thunder Grey £18765 Saving £7075
Mondeo 2.0 Titanium X Estate Hypnotic Silver £17850 Saving £6690 Incl Bi-Xenons
Mondeo 2.5 T Titanium X Estate Panther Black £21500 Saving £6540 Incl Keyless Entry, Sunroof, Sports Pack, Roof Rails.
All UK Dealer Supplied And Delivered No Imports at UK Car Discount Ltd
Order Now For March Delivery On The New 09 Plate
Other Makes and Models Available. Call 08451707770 Now For Prices and Availability or email
sales@uk-car-discount.co.uk
Visit
www.uk-car-discount.co.uk
and check specification. Part Exchange Welcome. Obtain a cheap finance quotation (no fee HP and PCP quotes online).
Comments