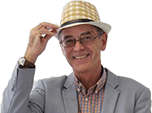 Ford Post Increase Deals From Drivethedeal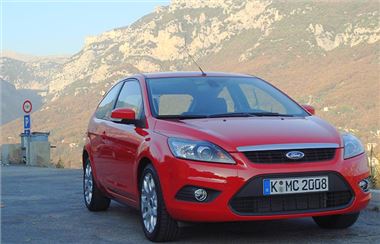 www.drivethedeal.com
has some excellent deals on brand new Fords, all supplied by UK main dealers, including Road
Tax and free delivery to your door. These are based on the new Ford price list, effective 2nd February 2009.
With discounts of up to 35% off a new Ford Focus, and with the range starting from just £9,500, these deals are not to be missed.
There are also average savings of around 27% off S-Max, Mondeo, Kuga & Galaxy.
Ford (old) Ka 1.3 Style Two Tone £5,261 Saving £3,028 (37%)
Ford Fiesta 1.25 Style 5dr £8,971 Saving £1,270 (12.5%)
Ford Fiesta 1.4 Zetec 5dr £10,695 Saving £1,746 (14.25%)
Ford Focus 1.4 Studio 3dr £9,473 Saving £3,806 (29%)
Ford Focus 1.6 Style 3dr £9,913 Saving £5,367 (35%)
Ford Focus 1.6 Zetec 5dr £11,054 Saving £5,475 (33.5%)
Ford Focus 1.6 TDCi Style 5dr £11,254 Saving £5,841 (35%)
Ford Focus 1.6 TDCi Zetec 5dr [110] [DPF] £12,370 Saving £5,725 (32%)
Ford Focus 1.6 TDCi Titanium 5dr [110] [DPF] £13,244 Saving £5,851 (32%)
Ford Focus 2.0 TDCi Titanium 5dr £13,770 Saving £6,020 (30.5%)
Ford Focus 2.0 TDCi Titanium 5dr [DPF] PowerShift £14,883 Saving £6,396 (30%)
Ford Focus Coupe Cabriolet 2.0 TDCi CC-2 2dr [DPF] £15,173 Saving £6,556 (30.5%)
Ford Kuga 2.0 TDCi Zetec 4WD 5dr £16,189 Saving £4,729 (23%)
Ford Kuga 2.0 TDCi Titanium 5dr £17,554 Saving £5,364 (23.5%)
Ford S-Max 1.8 TDCi Titanium 5dr £16,613 saving £6,516 (28.5%)
Ford S-Max 2.0 TDCi Zetec 5dr £16,720 Saving £5,760 (25.5%)
Ford S-Max 2.0 TDCi Titanium 5dr £17,280 Saving £6,700 (28%)
Ford S-Max 2.2 TDCi Titanium Individual 5dr £20,767 Saving £7,650 (27%)
Ford C-Max 1.6 TDCi Zetec 5dr £12,160 Saving £5,466 (31.5%)
Ford Mondeo 2.0 TDCi Zetec 5dr £14,995 Saving £5,384 (26.5%)
Ford Mondeo 2.0 TDCi Titanium 5dr £15,744 Saving £5,885 (27.5%)
Ford Galaxy 2.0 TDCi Ghia 5dr £18,177 Saving £8,403 (32%)
Ford Galaxy 2.0 TDCi Ghia 5dr Auto [140] £19,095 Saving £8,705 (31.5%)
These deals and many more at
www.drivethedeal.com
Comments