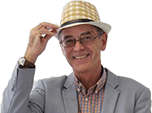 Up to £10,000 Off Audis via Drivethedeal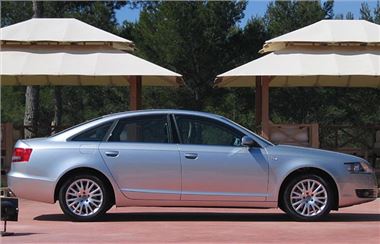 www.drivethedeal.com
has some excellent deals on brand new Audis, all supplied by UK main dealers, including Road Tax and free delivery to your door.
With savings of £4,000 off the A4s, £6000 off A4 Cabriolet and a massive £10,000 off A6 these deals are not to be missed.
Offers are for cars ordered and delivered in January 2009 only.
Audi A3 Cabriolet 1.6 2dr £16,342 saving £3,157
Audi A3 Cabriolet 2.0 TDi Sport 2dr £20,286 saving £3,750
Audi A3 Sportback 2.0 TDi Sport 5dr £18,192 saving £2,334
Audi A3 Hatchback 1.4 TFSI 3dr £14,480 saving £1,766
Audi A4 Saloon 2.0 TDi 143 SE 4dr £19,444 saving £3,852
Audi A4 Saloon 2.0 TDi Quattro 170 SE 4dr £21,501 Saving £4,158
Audi A4 Avant 2.0 TDi 143 SE 5dr £20,421 saving £4,000
Audi A4 Cabriolet 1.8 T 2dr £21,462 saving £4,442
Audi A4 Cabriolet 2.0 T FSI S Line Multitronic 2dr £25,919 saving £5,050
Audi A4 Cabriolet 3.2 FSi Quattro Sport 2dr £26,905 Saving £6,022
Audi A6 Saloon 2.0 TDIe SE 4dr £22,608 saving £2,888
Audi A6 Saloon 2.0 TDi TDV SE 4dr £17,841 Saving £7,356
Audi A6 Saloon 2.7 TDi SE 4dr £18,523 Saving £8,605
Audi A6 Saloon 3.0 TDi 233 Quattro S Line 4dr Tip Auto £25,769 Saving £10,000
Audi A6 Avant 2.0 TDIe SE 5dr £23,943 saving £3,088
Audi A6 Avant 2.7 TDI SE 5dr £19,883 saving £8,805
Audi A6 Avant 3.0 TDi 233 Quattro S Line 4dr Tip Auto £27,012 Saving £10,000
Audi Allroad 2.7 TDi Quattro Tip Auto 5dr £23,370 saving £10,139
Audi Q5 2.0 TDi Quattro SE 5dr £27,583 saving £1,660
Audi Q7 3.0 TDi Quattro 240 S Line Tip Auto £33,427 saving £7,243
Audi TT Roadster 2.0 T FSI 2dr £24,080 saving £2,751
These deals and many more at
www.drivethedeal.com
Comments