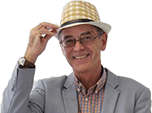 Winter Deals From Nissan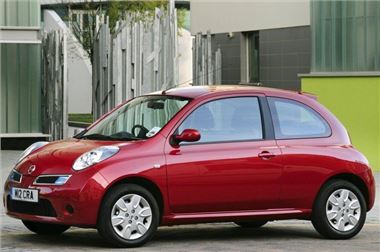 Starting today, Friday 14th November, customers can grab some great savings at Nissan dealerships. Tasty offers on selected new cars plus 20 per cent off selected accessories means there's something for everyone, however, those keen to take advantage shouldn't hang around as the deals end on Sunday, 7 December.
Micra 3-dr 1.2 manual Acenta £7,995 – £1,270 saving
Note 1.4 manual Acenta £9,995 – £1,700 saving
X-trail 2.0 dCi 173PS manual Sport Expedition Extreme £21,995 – £3,130 saving
Navara 2.5 dCi manual Aventura Double Cab £17,795 (CVOTR) – £4,085 saving
Pathfinder 2.5 dCi auto Aventura £26,995 – £4,210 saving
Plus great deals on selected Accessory Packs
First up for grabs is the Micra 3-door 1.2 manual in Acenta spec at £7,995 – that's a saving of £1,270 on the recommended retail price of the distinctive hatchback whose punchy 80 PS petrol engine is good for 47.9 mpg combined.
Customers seeking even more space and practicality need look no further than the Note, whose interior is larger than many luxury saloons, while still delivering the agility and easy driving qualities of a small hatchback. On offer is the 1.4 manual Acenta which, with £1,700 sliced off the price, now retails at just £9,995.
Nissan's second-generation X-trail has proved just as popular as the first and is a hugely capable, compact SUV with serious off-road credentials and a 173 PS turbo diesel able to tow 2200 kg thanks to lots of low down torque.
A £3,130 discount on the Sport Expedition Extreme model gives an all in price of £21,995 and a spec that wants for nothing – climate controlled air conditioning, six airbags, 17" alloys, 6 stack CD auto-changer, large panoramic sunroof, DVD sat nav and rear parking camera are just a taster of what's on offer.
If it's serious load carrying capability you're after without compromise to in-cabin luxury, then the Navara pick up delivers the goods. Able to seat five yet carry a payload of 1076 kg and tow a 2.6 tonne trailer, the Navara Aventura Double Cab offers SUV levels of comfort for £17,795 CVOTR – a reduction of £4,085 – for which you get such luxuries as DVD sat nav, leather upholstery, an electric glass sunroof cruise control and climate control air conditioning.
With its three rows of seats, the closely related Pathfinder SUV mixes family car comfort and car like handling with mountain goat agility thanks to set-and-forget ALL-MODE 4x4 and a 171 PS 2.5-litre turbo diesel delivering an awesome 403 Nm. The Aventura model with automatic transmission is available at £26,995, a whopping reduction of £4,210.
Accessories to go
Customers can also take advantage of 15 per cent off the retail price of the following Accessory Packs:
Micra Protection Pack – velour mats, entry guards (£60.31 (3-door) or £64.80 (5-door)
NOTE Protection Pack – velour mats, entry guards, front and rear flaps (£181.68)
Qashqai Style Pack – front styling plate, side bars and roof spoiler (£690.45*)
X-trail Style Pack – front entry guards, rear styling plate (£295.43*)
X-trail Style Plus Pack – front entry guards, rear styling plate and side bars with steps (£744.43* – 20 per cent discount)
Finally, the Armadillo roll top that's proved extremely popular among Navara customers is now on special offer at £999.99* incl VAT. That's a 20 per cent reduction for this high quality load bed cover that provides added peace of mind and greater security.
More at
www.nissan.co.uk
Comments