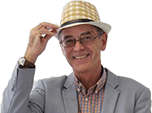 58 REG DEALS FROM MOTORPOINT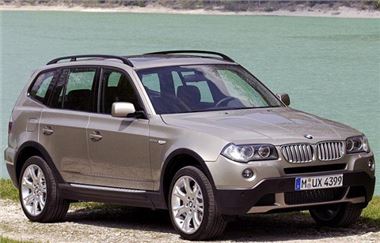 www.motorpoint.co.uk
offers the following September 2008/58 registered cars for week commending 3rd September 2008, while stocks last:-
Deal of the Week
BMW X3 2.5 SE 5-dr Auto. Only £21,999 – a saving of £10,131*
This model comes fitted with ABS, Air Bags, Air Conditioning, Alloy Wheels, CD Player, Central Locking, Climate Control, Electric Windows, Electric Mirrors, Leather Trim, Metallic Paint, Smokers Pack and Traction Control. 23.7 MPG (combined)
Steal of the Week
Renault Megane 1.9 dCi 130 Dynamique 5-dr Manual. Only £10,999– a saving of £5,373*
This model comes with ABS, Air Conditioning, CD Player, Central Locking, Electric Mirrors, Electric Windows, Illusion Paint and Power Steering. 50.4 MPG (combined)
Small Cars
Renault Clio 1.5 dCi 68 Expression 5-dr Manual. Only £9,299 – a saving of £2,941*
This model comes fitted with ABS, Air Bags, Air Conditioning, Alloy Wheels, CD Player, Central Locking, Electric Mirrors, Electric Windows and Power Steering. 62.8 MPG (combined)
Ford Fiesta 1.4 Ghia [Leather] 5-dr Manual. Only £8,999 – a saving of £3,896*
This model comes fitted with ABS, Air Conditioning, Alloy Wheels, CD Player, Central Locking, Electric Mirrors, Electric Windows, Metallic Paint, Leather and Power Steering. 45.6 MPG (combined)
Family Cars
Ford Focus 1.6 Style [Alloys] 5-dr Manual. Only £9,699 – a saving of £4,731*
This model comes fitted with ABS, Air Conditioning, CD Player, Central Locking, Electric Windows, Electric Mirrors and Power Steering. 42.2 MPG (combined)
Vauxhall Astra 1.7 CDTi 16v Club [100] 5-dr Manual. Only £10,999 – a saving of £5,123*
This model comes with ABS, Air Conditioning, Alloy Wheels, CD Player, Central Locking, Electric Windows, Electric Mirrors, Metallic Paint and Power Steering. 56.5 MPG (combined)
Estate Cars
Peugeot 307 SW 2.0 SE [Tiptronic] 5-dr Manual. Only £9,999 – a saving of £6,241*
This model comes fitted with ABS, Alloy Wheels, Central Locking, CD Player, Climate Control, Cruise Control, Electric Windows, Electric Mirrors, Metallic Paint, Parking Sensors and Power Steering. 35.8 MPG (combined)
Renault Megane Sport Tourer 1.9 dCi 130 Dynamique 5-dr Manual. Only £10,999 – a saving of £6,303*
This model comes fitted with ABS, Air Bags, Alloy Wheels, CD Player, Central Locking, Cruise Control, Electric Mirrors, Electric Windows and Power Steering. 50.4 MPG (combined)
Premium Cars
Honda Accord 2.4 i-VTEC EX 4-dr Auto. New. Only £15,999 – a saving of £5,873*
This model comes fitted with ABS, Air Bags, Alloy Wheels, 6 CD Autochanger, Central Locking, Climate Control, Cruise Control, Electric Windows, Electric Mirrors, Leather Trim, Metallic Paint, Power Steering, Sunroof and Traction Control. 30.1 MPG (combined)
Jaguar X-Type 2.0d SE 4-dr Manual. Only £19,699 – a saving of £5,621*
This model comes fitted with ABS, Alloy Wheels, CD player, Central Locking, Climate Control, Cruise Control, Electric Seats, Electric Mirrors, Electric Windows, Leather, Metallic Paint, Parking Sensors and Traction Control. 49.1 MPG (combined)
Sports Cars
VW Golf 2.0T GTI 5-dr Manual. Only £17,499 – a saving of £3,416*
This model comes fitted with ABS, Air Bags, Alloy Wheels, CD Player, Central Locking, Climate Control, Electric Windows, Electric Mirrors, Heated Seats, Power Steering and Traction Control. 35.3 MPG (combined)
Subaru Impreza 2.5 WRX 5-dr Manual. Only £13,999 - a saving of £5,461*
This model comes fitted with ABS, Air Conditioning, Alloy Wheels, CD Player, Central Locking, Climate Control, Cruise Control, Electric Mirrors, Electric Windows, Power Steering and Traction Control. 27.2 MPG (combined)
People Carriers
Vauxhall Zafira 1.9 CDTi Club [120] [Euro 4] 5-dr Manual. Only £12,999 – a saving of £4,793*
This model comes fitted with ABS, Air Conditioning, Alloy Wheels, Central Locking, CD Player, Electric Mirrors, Electric Windows, Metallic Paint and Power Steering. 47.1 MPG (combined)
Renault Scenic 1.9 dCi Dynamique [Panoramic Roof] 5-dr Manual. Only £12,499 – a saving of £6,978*
This model comes fitted with ABS, Alloy Wheels, Central Locking, CD Player, Climate Control, Electric Mirrors, Electric Windows, Electric Panoramic Roof, and Power Steering. 47.1 MPG (combined)
Convertibles
VW Beetle 1.4 Luna [A/C] [Leather] 2-dr Manual. Only £13,699 – a saving of £2,866*
This model comes fitted with ABS, Air Bags, Air Conditioning, Alloy Wheels, CD Player, Central Locking, Electric Windows, Electric Mirrors, Leather, Metallic Paint and Power Steering. 39.8 MPG (combined)
Renault Megane Coupe Cabriolet 1.6 VVT Dynamique 2-dr. New. Only £11,999 - a saving of £6,976*
This model comes fitted with ABS, Air Bags, Alloy Wheels, Central Locking, Climate Control, Electric Mirrors, Electric Windows, Power Hood and Power Steering. 40.4 MPG (combined)
4 x 4
Chevrolet Captiva 2.4i LS 5-dr Manual. Only £12,999 – a saving of £4,131*
This model comes fitted with ABS, Air Bags, Air Conditioning, Alloy Wheels, CD Player, Central Locking, Electric Mirrors, Electric Windows, Electric Sunroof, Mica Paint, Power Steering and Traction Control. 31.7 MPG (combined)
Kia Sportage 2.0 XE 5-dr Auto. Only £10,599 – a saving of £4,361*
This model comes fitted with ABS, Air Bags, Air Conditioning, Alloy Wheels, CD Player, Central Locking, Electric Mirrors, Electric Windows, Leather Trim, Metallic Paint, Power Steering and Traction Control. 34.4 MPG (combined)
* Based on savings on current manufacturer list prices for equivalent new models. Though 58 reg, cars featured above may not be the latest models.
These deals and many more at
www.motorpoint.co.uk
where all cars listed now carry the CO2 rating for tax purposes, or visit one of Motorpoint's five Supersites: Derby, Glasgow, Burnley, Peterborough and Newport, South Wales.
Comments