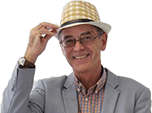 Motorpoint 10th Anniversary: £7,856 OFF MEGANE CCs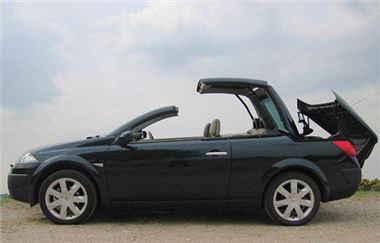 www.motorpoint.co.uk
Star Deals of the Week 27th March to 3rd April, while stocks last
10TH ANNIVERSARY STAR DEALS: £7,856 OFF MEGANE CCs
Five NEW diesel drop-top Renault Megane 1.6 VVT Dynamique Coupe Cabriolets and five new Renault Megane Sport Tourer 1.9 dCi 130 Dynamique diesel estate cars will be on offer with dramatic extra price reductions when the five Motorpoint regional sales centres - at Derby, Burnley, Peterborough, Newport and Glasgow - open on Motorpoint's 10th birthday, Saturday 5 April.
The Coupe Cabriolet is normally priced by Motorpoint at £12,999 - a SAVING on the recommended retail price of £5,856. For the five first customers - one at each centre - that price falls to £10,999. That's a £2,000 bonus and takes the full SAVINGS leaping to a total of
£7,856.
The Motorpoint price for the Sport Tourer estate is £10,999 - SAVING £6,303 on the recommended retail price. The first five customers to order this car will pay only £9,999 - a further bonus of £1,000 that brings the overall SAVINGS total to a massive £6,953.
The cars will be shared equally between all five Motorpoint sales centres with one of each type in all locations.
Also:
Sports
Subaru Impreza 2.5 WRX 5-dr Manual Hatchback. NEW AT £15,999 SENSIBLE SAVING OF £3,466
People Carriers
Mercedes Benz Viano 3.2 Tiptronic 5-dr Auto. NEW AT £19,999 ASTONISHING SAVING OF £13,116
4 x 4 Sector
Kia Sportage 2.0 XE 5-dr Auto Diesel. NEW AT £11,999 USEFUL SAVING OF £2,961
Nissan X-Trail 2.0 16v SE 2WD 5-dr Manual. NEW AT £12,999 SERIOUS SAVING OF £4,116
STAR VANS
Mercedes Benz Sprinter 315cdi Long 3.5t High Roof Van. NEW AT £20,999 HELPFUL SAVING OF £3,086
These deals and many more at
www.motorpoint.co.uk
where all cars listed now carry the CO2 rating for tax purposes, or visit one of Motorpoint's five Supersites: Derby, Glasgow, Burnley, Peterborough and Newport, South Wales.
Comments