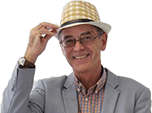 Sports and Supercars via N.E. Automotive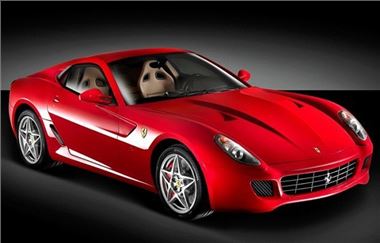 www.neautos.co.uk
offers as brokers:-
Audi R8 Coupe
Daytona Grey: Apollo Silver Sideblades - Pre-Owned 2007/07. 1950
Miles - Immediate - GBP 89800
257-0301002
Audi R8 Coupe
Daytona Grey: Carbon Sigma Sideblades - New UK (Pre-Registered) -
January –
GBP 92895
149-0301002
Audi R8 Coupe
Ice Silver: Apollo Sideblades - Pre-Owned 2007/57 1700 Miles -
Immediate - GBP 90895
000-0612001
Audi R8 Coupe
Ice Silver: Carbon Silver Sideblades - Pre-Owned 2007/57 1200 Miles
- Immediate - GBP 92295
149-2112001
Audi R8 Coupe
Phantom Black: Carbon Sigma Sideblades - New UK (Pre-Registered) -
January - GBP 102880
000-0301001
Audi R8 Coupe
White: Carbon Sigma Sideblades - Pre-Owned 2007/57. 800 Miles -
Immediate - GBP 93295
149-0301001
Audi R8 Coupe. R-Tronic
Ice Silver: Apollo Sideblades - Pre-Registered - Immediate - GBP 94205
000-2709002
Audi R8 Coupe. R-Tronic
Phantom Black: Lava Grey Sideblades - New UK (Pre-Registered) -
January - GBP 97880
149-1712002
Audi R8 Coupe. R-Tronic
Phantom Black: Lava Sideblades - Pre-Registered - January - GBP 98870
000-3010001
Audi TT Coupe 2.0 Manual
Deep Sea Blue - New UK - Immediate - GBP 29295
000-0701123
Audi TT Coupe 2.0
Speccable - New UK - April -. Price Subject to Specification
000-0701124
Audi TT Coupe 2.0 Manual
Brilliant Red - New UK - Immediate - GBP 26500
000-0701125
Audi TT Coupe 2.0 Manual
Phantom Black - New UK - January - GBP 29955
000-0701126
Audi TT Coupe 2.0 S-Tronic
Phantom Black - New UK - Immediate - GBP 31207
000-2711986
Audi TT Coupe 2.0 Manual
Mauritius Blue - New UK - Immediate - GBP 28730
000-1812003
Bentley Continental Speed
Beluga Black - New UK - Immediate - GBP 139340
000-0211001
Bentley Continental Speed
Beluga Black - New UK - Immediate - GBP 139340
000-0211002
Ferrari F430 Coupe F1
Rosso Corsa - Pre-Registered. VAT Q - Immediate - GBP 141495
000-0811001
Ferrari F430 Spider F1
Rosso Corsa - Pre-Registered. VAT Q - Immediate - GBP 142295
000-0911010
Ferrari F430 Spider F1
Rosso Corsa - New UK - Immediate - GBP 154269
000-1212001
Ferrari F430 Spider F1
Rosso Corsa - New UK - Immediate - GBP 158146
000-2112002
Ferrari 599 GTB Fiorano F1
Nero Daytona - New UK - Immediate - GBP 243800
257-0301001
Ferrari 599 GTB Fiorano F1
Speccable - New UK - March - Price subject to specification
000-0401001
Ferrari 599 GTB Fiorano F1
Rosso Corsa - 2007/ 07. 3,200 miles - Immediate - GBP 234800
257-0801001
Lamborghini Gallardo Spyder. E-Gear
Nero Pegaso - New UK - Immediate - GBP 158142
000-1610005
Lamborghini Gallardo Spyder. E-Gear
Arancio Borealis - New UK - Immediate - GBP 156200
000-L3008123
Lamborghini Gallardo Spyder. E-Gear
Black - New UK - Immediate - GBP 155733
137-1910001
Lamborghini Superleggera
Pearl Orange - New UK - Immediate - GBP 172717
000-0412001
Lamborghini Superleggera
Grigio Telesto - New UK - Immediate - GBP 174733
000-0412002
Lamborghini Superleggera
Black - New UK - Immediate - GBP 174318
000-2012001
Lamborghini Murcielago LP640. E-Gear
Grigio Telesto - New UK - Immediate - GBP 231161
000-0412004
Lamborghini Murcielago LP640. E-Gear
Arancio Atlas Metallic - New UK - Immediate - GBP 247550
000-0701050
Lamborghini Murcielago LP640. E-Gear
Metallic Black - New UK - Immediate - GBP 206300
000-0701052
Lamborghini Murcielago LP640
Speccable - New UK - June - Price subject to specification
000-0701051
Lamborghini Murcielago LP640. E-Gear
Giallo Midas - Pre Owned 2007/ 07. 1720 miles - Immediate - GBP 211300
000-1812001
Maserati Gran Turismo
Blu Oceano - New UK - Immediate - GBP 85243
000-2112001
Maserati Gran Turismo
Silver - New UK - Immediate - GBP 90775
008-0801001
Maserati Gran Turismo
Grigio Granito - Pre-Owned. 2007/57 500 Miles VAT Q - Immediate -
GBP 90774
008-0801002
Maserati Quattroporte Sport GTS
Nero Carbonio - New UK - January - GBP 93798
008-20110001
Porsche 997 Turbo Coupe. Tiptronic
Basalt Black - UK Spec C16 - Immediate - GBP 106813
064-1610001
Porsche 997 Turbo Coupe. Tiptronic
Basalt Black - New UK - January - GBP 109515
077-0701080
Details are given in good faith and are consistent with information supplied to N.E.A.
Any inaccuracies are the responsibility of the supplier. This does not constitute an order or commitment to supply. The vehicle price could change due to manufacturer or suppliers
price amendment. Final vehicle price must be confirmed with the supplying dealer.
More at
www.neautos.co.uk
Comments