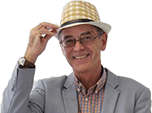 Cheap Used Mercedes From NE Automotive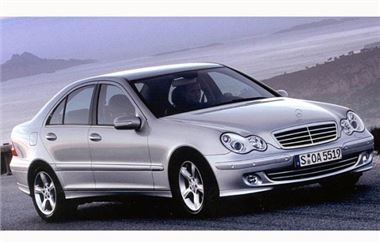 www.neautos.co.uk
offers are brokers this latest list for used Mercedes which are Retail prepared ready for sale.
There is a £150 admin charge to be added to these vehicles which includes delivery to Warrington.
Look hard through the list and you'll find some real bargains such as an 0y R320CDI for 2007R320 CDI LWB SE Automatic for £30,050 + £150.
RegNumber/RegDate/ModelDerivative/Gearbox/ColourTrim/Mileage/Specification/VAT Cat/PrepStatusOver standard/SalePriceincVAT
KP55GWM01/12/2005A150 3DRClassic SEManualCosmos BlackBlack
Fabric20131 No additional spec UN8,800retail
KM55PGO01/12/2005A150 3DRClassic SEManualCosmos BlackBlack
Fabric15479 No additional spec UN8,850retail
KR55FKU06/12/2005A150 3DRClassic SEManualCosmos BlackBlack
Fabric13783 No additional spec UN8,850retail
KM55WVP29/11/2005A150 3DRClassic SEManualPolar Silver Black
Fabric7485 No additional spec UN8,850retail
KM55WVU03/12/2005A150 3DRClassic SEManualReef Blue MetallicBlack
Fabric17169 No additional spec UN8,800retail
KP55WPK04/11/2005A150 5DRClassic SEManualPolar Silver Black
Fabric18791 No additional spec UN9,450retail
KP55ZGZ24/11/2005A150 5DRClassic SEManualPolar Silver Black
Fabric3816 No additional spec UN9,695retail
KM55PFO24/11/2005A150 5DRClassic SEManualSaturn RedBlack Fabric11080
No additional spec UN9,700retail
KP07UWL30/03/2007A160 CDI 5DRClassicAutomaticAtoll BlueBlack
Fabric10029 No additional spec UQ12,800retail
KS07MKL17/05/2007A160 CDI 5DRClassic SEAutomaticPolar Silver Black
Fabric13091 No additional spec UQ12,800retail
KM55JFA24/11/2005A180 CDI 3DRAvantgarde SEManualCosmos
BlackAnthracite Fabric18225 No additional spec UN11,200retail
KR55FKS02/12/2005A180 CDI 5DRAvantgarde SEManualComet GreyAnthracite
Fabric16094 No additional spec UN12,050retail
KP55HKX09/11/2005A180 CDI 5DRAvantgarde SEManualCosmos
BlackAnthracite Fabric15906 No additional spec UN12,050retail
KP55TFU01/11/2005A180 CDI 5DRAvantgarde SEManualCosmos
BlackAnthracite Fabric11312 No additional spec UN12,050retail
KN55YJH19/10/2005A180 CDI 5DRAvantgarde SEManualPolar Silver
Anthracite Fabric24096 No additional spec UN11,795retail
KM55WVF24/11/2005A180 CDI 5DRAvantgarde SEManualPolar Silver
Anthracite Fabric11048 No additional spec UN12,100retail
KP07UCU29/03/2007B150SEAutomaticHorizon BlueAnthracite Fabric12734
No additional spec UQ16,200retail
KR55EUU06/12/2005C180K CoupeSEAutomaticJasper BlueBlack Fabric44897
No additional spec UN13,550retail
KM07ZYB25/04/2007C180K EstateClassic SEAutomaticJasper BlueLight
Grey Fabric14386 No additional spec UQ16,795retail
KR55FMF15/12/2005C180K EstateClassic SEAutomaticIridium Silver
MetallicTwo-Tone Anthracite Fabric40570 No additional spec
UN13,795retail
KP56FGE24/10/2006C180K SaloonAvantgarde SEAutomaticIridium Silver
MetallicFabric/Leather15521 No additional spec UQ16,595retail
KM56YHJ30/11/2006C180K SaloonAvantgarde SEAutomaticIridium Silver
MetallicFabric/Leather15184 No additional spec UQ16,795retail
KS07MLL18/05/2007C180K SaloonAvantgarde SEAutomaticObsidian
BlackFabric/Leather12601 No additional spec UQ17,300retail
KS07SYR23/05/2007C180K SaloonAvantgarde SEAutomaticJasper
BlueFabric/Leather 12298 No additional spec UQ17,400retail
KS07SXU23/05/2007C180K SaloonAvantgarde SEAutomaticDiamond Black
MetallicFabric/Leather12470No additional specUQ17,400retail
KR07EVT24/04/2007C180K SaloonAvantgarde SEAutomaticIridium Silver
MetallicFabric/Leather13643No additional specUQ17,200retail
KR07MZX24/07/2007C180K SaloonAvantgarde SEAutomaticIridium Silver
MetallicFabric/Leather10516No additional specUQ17,485retail
KR07MZP24/04/2007C180K SaloonAvantgarde SEAutomaticJasper
BlueFabric/Leather13955No additional specUQ17,200retail
KR07MZJ24/04/2007C180K SaloonAvantgarde SEAutomaticJasper
BlueFabric/Leather8552No additional specUQ17,600retail
KR07MYV24/04/2007C180K SaloonAvantgarde SEAutomaticJasper
BlueFabric/Leather11980No additional specUQ17,400retail
KP55NCA01/12/2005C180K SaloonAvantgarde SEAutomaticIridium Silver
MetallicTwin Leather16337Sports packUN15,575retail
KY07XVT01/03/2007C180K SaloonClassic SEAutomaticJasper BlueLight
Grey Fabric3985 No additional spec UQ16,500retail
KS07SZF23/05/2007C180K SaloonClassic SEAutomaticJasper BlueLight
Grey Fabric4315 No additional spec UQ16,500retail
KP55HLW06/12/2005C180K SaloonClassic SEAutomaticIridium Silver
MetallicLight Grey Fabric13474 No additional spec UN14,500retail
KR55FKE02/12/2005C180K SaloonClassic SEAutomaticJasper BlueLight
Grey Fabric11930 No additional spec UN14,500retail
KR55JUA20/12/2005C180K SaloonClassic SEAutomaticIridium Silver
MetallicTwo-Tone Anthracite Fabric17964 No additional spec
UN14,400retail
KR55VWV11/01/2006C180K SaloonClassic SEAutomaticJasper BlueTwo-Tone
Anthracite Fabric35953 No additional spec UN13,695retail
KR55ONT15/12/2005C180K SaloonClassic SEAutomaticJasper BlueTwo-Tone
Anthracite Fabric19532 No additional spec UN14,300retail
KP55GXJ03/11/2005C180K SaloonClassic SEAutomaticObsidian
BlackTwo-Tone Anthracite Fabric14050 No additional spec
UN14,484retail
KP55HKU04/11/2005C180K SaloonClassic SEAutomaticPerlite GreyTwo-Tone
Anthracite Fabric20267 No additional spec UN14,311retail
KR55BLK07/12/2005C180K SaloonClassic SEAutomaticJasper BlueTwin
Leather7360No additional specUN14,675retail
KN55YJF01/11/2005C180K SaloonClassic SEAutomaticJasper BlueLight
Grey Fabric22000No additional specUN14,250retail
KP07TGF27/03/2007C180K SaloonClassic SEAutomaticJasper BlueLight
Grey Fabric6098No additional specUQ16,400retail
KP55GXH07/12/2005C180K SaloonClassic SEAutomaticCubanite Silver
MetallicTwo-Tone Anthracite Fabric36405No additional
specUN13,595retail
KP55NDF01/12/2005C180K SaloonClassic SEAutomaticIridium Silver
MetallicTwo-Tone Anthracite Fabric10060No additional
specUN14,599retail
KP07UWG30/03/2007C180K SaloonClassic SEAutomaticJasper BlueTwo-Tone
Anthracite Fabric7094No additional specUQ16,400retail
KS07MDY18/05/2007C180K SaloonClassic SEAutomaticJasper BlueTwo-Tone
Anthracite Fabric6823No additional specUN16,372retail
KP07UWS30/03/2007C180K SaloonClassic SEAutomaticObsidian
BlackTwo-Tone Anthracite Fabric8746No additional specUQ16,300retail
AK56CYL28/09/2006C200 CDI CoupeSEAutomaticObsidian BlackGrey
Fabric6954 No additional spec UQ18,000retail
AK56CYG28/09/2006C200 CDI CoupeSEAutomaticObsidian BlackGrey
Fabric15249 No additional spec UQ17,795retail
KN55MPV12/10/2005C220 CDI CoupeSEAutomaticIridium Silver
MetallicBlack Fabric31950No additional specUN16,400retail
KP55TFY01/11/2005C220 CDI CoupeSEAutomaticIridium Silver
MetallicBlack Fabric32344No additional specUN16,400retail
KY55BYT18/11/2005C220 CDI CoupeSEAutomaticObsidian BlackBlack
Fabric44012No additional specUN15,550retail
KP55TCU22/11/2005C220 CDI EstateAvantgarde SEAutomaticJasper
BlueTwin Leather18191 Sports pack UN18,036retail
BK56YAO27/09/2006C220 CDI EstateAvantgarde SEAutomaticIridium Silver
MetallicFabric/Leather11803No additional specUQ19,600retail
KM55JCO17/11/2005C220 CDI EstateAvantgarde SEAutomaticJasper
BlueTwin Leather19798Sports packUN18,050retail
KP55NCO23/11/2005C220 CDI EstateClassic SEAutomatic Obsidian
BlackTwo-Tone Anthracite Fabric38935No additional specUN15,395retail
KR55UZM15/12/2005C220 CDI SaloonAvantgarde SEAutomaticIridium Silver
MetallicTwin Leather32035 Sports pack UN16,595retail
KP55WOU01/11/2005C220 CDI SaloonAvantgarde SEAutomatic Iridium
Silver MetallicFabric/Leather26763No additional specUN17,000retail
KR55JRU08/12/2005C220 CDI SaloonAvantgarde SEAutomatic Diamond
Black MetallicTwin Leather63062Sports packUN13,795retail
KM55PHV21/11/2005C220 CDI SaloonClassic SEAutomaticJasper BlueLight
Grey Fabric21231 No additional spec UN16,050retail
KP55NFJ01/12/2005C220 CDI SaloonClassic SEAutomaticIridium Silver
MetallicTwo-Tone Anthracite Fabric41815 No additional spec
UN14,950retail
KN55YKG11/11/2005C220 CDI SaloonClassic SEAutomatic Obsidian
BlackBlack Fabric53332No additional specUN14,095retail
KP55MZT21/11/2005C220 CDI SaloonClassic SEAutomatic Jasper
BlueLight Grey Fabric27115No additional specUN15,795retail
KY55CCE01/11/2005C220 CDI SaloonClassic SEAutomatic Iridium
Silver MetallicTwo-Tone Anthracite Fabric48944No additional
specUN14,400retail
KP55HLY01/11/2005C320 CDI EstateAvantgarde SEAutomatic Diamond
Black MetallicAnthracite Leather23504Sports packUN20,550retail
KM55JFZ17/11/2005CLK200K CabrioletAvantgardeAutomaticIolite
BlueBlack Leather18234 Full leather UN24,795retail
KP55ZJV01/12/2005CLK200K CoupeAvantgardeAutomatic Iolite
BlueBlack Leather10502 Full leather UN19,950retail
AK56WXV29/09/2006CLK220 CDI CoupeAvantgardeAutomatic Iridium
Silver MetallicFabric/Leather25850 No additional spec UQ21,395retail
AK56WWX29/09/2006CLK220 CDI CoupeAvantgardeAutomaticObsidian
BlackFabric/Leather4602 No additional spec UQ23,050retail
KP55ZGM17/11/2005CLK220 CDI CoupeAvantgardeAutomaticIolite BlueBlack
Leather18578 Full leather UN20,795retail
KR07EUY30/04/2007CLK280 CabrioletAvantgardeAutomaticIridium Silver
MetallicBlack Leather11067 Full leather UQ29,050retail
KR07JGV30/04/2007CLK280 CabrioletAvantgardeAutomatic Obsidian
BlackBlack Leather12062 Full leather UQ28,795retail
KS07MHL18/05/2007CLK350 CabrioletAvantgardeAutomatic Tansanite
BlueBlack Leather6809 Sports pack, Comand, Tel kit, CD-6
UQ31,695retail
AK56CXG27/09/2006CLS320 CDIAutomaticIridium Silver MetallicBlack
Leather9566 Full leather UQ35,300retail
AK56CXU27/09/2006CLS320 CDIAutomaticIridium Silver MetallicBlack
Leather10110 Full leather UQ35,595retail
KD56UYM27/11/2006CLS320 CDIAutomaticObsidian BlackBlack Leather9670
Full leather UQ35,595retail
KR07NFH27/04/2007E200K Saloon FaceliftEleganceAutomatic Indium
Grey MetallicBlack Fabric12385 No additional spec UQ22,195retail
KP07YTK29/03/2007E200K Saloon FaceliftEleganceAutomatic
Obsidian BlackBlack Fabric12396 No additional spec UQ22,150retail
KR07NFT27/04/2007E200K Saloon FaceliftEleganceAutomatic
Obsidian BlackBlack Fabric15395 No additional spec UQ21,930retail
KP07VZB29/03/2007E200K Saloon FaceliftEleganceAutomaticCubanite
Silver MetallicBlack Fabric13371No additional specUQ22,095retail
KP07VZA29/03/2007E200K Saloon FaceliftEleganceAutomaticIndium Grey
MetallicBlack Fabric14415No additional specUQ22,095retail
KP07YSW29/03/2007E200K Saloon FaceliftEleganceAutomaticObsidian
BlackBlack Fabric16818No additional specUQ21,795retail
KP07WHE29/03/2007E200K Saloon FaceliftEleganceAutomaticObsidian
BlackBlack Fabric11778No additional specUQ22,150retail
KP07YTO29/03/2007E200K Saloon FaceliftEleganceAutomaticObsidian
BlackGrey Fabric15097No additional specUQ21,950retail
KN56GYC21/09/2006E220 CDI Saloon FaceliftAvantgardeAutomaticIridium
Silver MetallicBlack Fabric15058 No additional spec UQ23,950retail
KM56YHO30/11/2006E220 CDI Saloon FaceliftAvantgardeAutomaticIridium
Silver MetallicBlack Fabric13803 No additional spec UQ23,950retail
KR56VKF30/11/2006E220 CDI Saloon FaceliftAvantgardeAutomaticObsidian
BlackBlack Fabric15208 No additional spec UQ23,950retail
KM56YJC30/11/2006E220 CDI Saloon FaceliftAvantgardeAutomaticTeallite
BlueBlack Fabric11531 No additional spec UQ24,095retail
KR56VKE30/11/2006E220 CDI Saloon FaceliftAvantgardeAutomaticTeallite
BlueBlack Fabric14741 No additional spec UQ24,095retail
BD56XJG22/12/2006E280 CDI V6 Estate
FaceliftAvantgardeAutomaticIridium Silver MetallicBlack Leather15957
Full leather UQ28,095retail
KR07JBU25/04/2007E280 CDI V6 Saloon
FaceliftAvantgardeAutomaticObsidian BlackGrey Leather13496 Full
leather UQ26,950retail
KS07YPF27/06/2007E280 CDI V6 Saloon
FaceliftAvantgardeAutomaticIndium Grey MetallicBlack Leather12472
Full leather UQ27,050retail
KR07HYZ25/04/2007E280 CDI V6 Saloon
FaceliftAvantgardeAutomaticIridium Silver MetallicBlack Leather12574
Full leather UQ27,000retail
KS07PYW23/05/2007E280 CDI V6 Saloon
FaceliftAvantgardeAutomaticIridium Silver MetallicBlack Leather6671
Full leather UQ27,595retail
KS07RDV23/05/2007E280 CDI V6 Saloon
FaceliftAvantgardeAutomaticIridium Silver MetallicBlack Leather10342
Full leather UQ27,400retail
KS07SYH23/05/2007E280 CDI V6 Saloon
FaceliftAvantgardeAutomaticIridium Silver MetallicBlack Leather11204
Full leather UQ27,595retail
KP07YRG04/04/2007E280 CDI V6 Saloon
FaceliftAvantgardeAutomaticIridium Silver MetallicBlack Leather7737
Full leather UQ27,595retail
KS07NWL18/05/2007E280 CDI V6 Saloon
FaceliftAvantgardeAutomaticObsidian BlackBlack Leather7143 Full
leather UQ27,595retail
KV07OBW05/03/2007E280 V6 Saloon FaceliftAvantgardeAutomaticIndium
Grey MetallicBlack Fabric12025 No additional spec UQ22,900retail
KR07HYW26/04/2007E280 V6 Saloon FaceliftAvantgardeAutomaticIridium
Silver MetallicBlack Leather13995 Full leather UQ22,795retail
KV07OCR05/03/2007E280 V6 Saloon FaceliftAvantgardeAutomaticColumbite
Black MetallicPalma Grey Fabric13102 No additional spec
UQ22,795retail
KP55TGE04/11/2005E320 V6 CDI EstateAvantgardeAutomaticTeallite
BlueAnthracite Leather 21413 Full leather UN23,995retail
KP55TBU01/11/2005E320 V6 CDI SaloonAvantgardeAutomaticIridium Silver
MetallicAnthracite Leather 67318 Full leather UN17,595retail
KP07YUB30/04/2007R320 CDI LWBSEAutomaticIridium Silver MetallicBlack
Leather12563 Tel, Comand CD-6 UQ30,050retail
KP07WEX27/03/2007R320 CDI LWBSportAutomaticCubanite Silver
MetallicAlcantara9037 Tel, Comand CD-6 Privicy UQ31,095retail
KM55WVL02/12/2005SLK200 New ModelAutomaticIridium Silver
MetallicBlack Leather6937 Full leather un25,000retail
KP55HLK07/12/2005SLK200 New ModelAutomaticMarine BlueBlack
Leather22277 Full leather UN24,300retail
KR55OPJ09/12/2005SLK200 New ModelAutomaticObsidian BlackBlack
Leather21196 Full leather UN24,200retail
KY55CFD01/12/2005SLK200 New Model AutomaticTellurite Silver
MetallicBlack Leather27012 Full leather UN23,950retail
www.neautos.co.uk
E Mail:
sales@neautos.co.uk
Comments