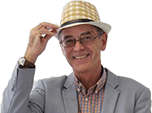 UK's top 50 garages named

The hunt to find the UK's best local garage has been reduced to the final 50 contenders after three weeks of voting by British motorists.
There have been more than 4000 votes recorded in the search and the public can keep on voting for their pick of the regions. All of the votes will count towards the eventual finalists and the winner of the Golden Garage award will be chosen by a panel of expert judges.
The awards are run by Motor Codes, which runs a self-regulatory code of practice for garages throughout the UK. Chris Mason, director of Motor Codes, said: 'We've had motorists from across the country keen to shout about their local garage. We've identified the most popular garages that received consistently good customer feedback. We're determined the award will help promote the best of the service and repair sector so every motorist can benefit.'
One of the judges of the awards is Vicki Butler-Henderson, who said: 'Going to a garage can be quite daunting for both men and women. You practically have to be a mechanic to spot when you're being ripped off by a dishonest garage. The Golden Garages competition will champion the best garages out there so that motorists can be confident when taking their car for service or repair.'
The garage that scoops the top prize will win a Lotus driving experience, tool vouchers worth £2250, a Snap-On Ethos diagnostic tool worth £999, and two years' free subscription to Motor Codes. Each of the regional winners will receive a prize worth £1000.
To find out the top 50 garages in the Golden Garages competition, visit www.goldengarages.co.uk
Comments