Top five used electric cars for £15,000 or less
Published 9 December 2020
Are you looking for an affordable electric car? We think a budget of £15,000 is more than enough to secure a comfortable and stylish electric city car or family hatchback. 
Demand for electric vehicles are expected to boom over the next few years. In fact, according to research by rapid EV charging network, Osprey, almost half (42 per cent) of UK drivers expect to go electric in the next five years, equivalent to more than 16 million additional EVs on UK roads by 2025.
The electric network specialist polled over 2000 car owners and a similar proportion (37 per cent) said they were less likely to use public transport because of the Covid-19 pandemic, with over half of those (55 per cent) likely to switch to a private car, potentially accelerating the shift to EVs.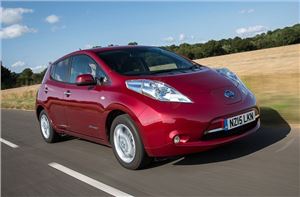 1
Nissan Leaf
So ubiquitous and ostensibly ordinary is the Nissan Leaf that it has almost single-handedly normalised the electric car. First launched in 2011, the Leaf has had a number of changes over the years, but we'd recommend buying a 2016 model or later, as these get Nissan Connect touchscreen navigation and DAB radio.
A budget of £15,000 should secure a 30kWh model, which gives you about 155 miles, a 25 per cent improvement on the 24kWh battery that's also available.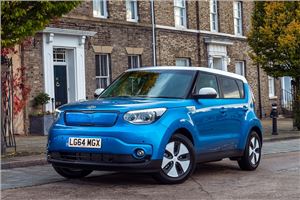 2
Kia Soul
The Kia Soul is a practical family car with a high quality interior and laid back driving dynamics. All versions are easy to drive, while the practical cabin makes it useful as a day-to-day family car. 
A budget of £15,000 will get you the previous generation of the Kia Soul EV, which has a maximum range of 132-miles. What's more, being a Kia, the Soul is backed by a huge seven-year-warranty. This means even the oldest cars for sale will usually have one or two years of their manufacturer warranty still left on their books.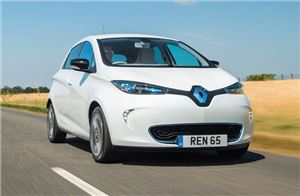 3
Renault Zoe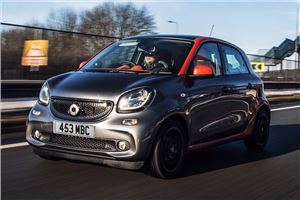 4
Smart Forfour Electric Drive
The Forfour Electric Drive is nippy around town and despite being slightly less powerful than a Renault Zoe, it will actually accelerate quicker. The Forfour takes 12.7 seconds to reach 62mph from rest, while a Zoe covers the same in 13.5 seconds. Like most small electric cars, the Forfour is at its best around town, eager to take advantage of gaps in traffic with responsive acceleration.
The maximum range on the Forfour is 96 miles and in winter it wouldn't be surprising if this fell to 60 or so miles, with heated seats and climate control as well as headlamps and windscreen wipers adding to demands on the battery.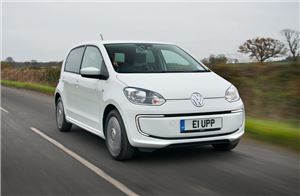 5
Volkswagen e-Up
The Volkswagen Up is the small electric car with mass appeal. Cheap to run, refined and capable of carrying four adults, this little electric Volkswagen has built-up a large following since its launch in 2014. It has also shown that you don't have to lower your expectations when it comes to downsizing your daily transport.
Original versions of the e-Up from 2014 on were fitted with a 19kWh battery, giving a range of approximately 100 miles on a single charge at best. More recently the e-Up was revised and fitted with a 32kWh battery, almost twice the capacity of the original.