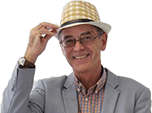 « July 2018 | June 2018 | May 2018 »

Tue, 12 Jun 2018
Words such as 'autonomous' in manufacturer advertising and marketing are misleading and potentially dangerous according to the the motor insurance body Thatcham Research.

Wed, 06 Jun 2018
Car buyers can claim £2500 off the list price of a new Toyota Yaris petrol when they trade-in their old car or £1500 against the Yaris Hybrid. There are also £3500 savings available on all Auris and Avensis models.

Tue, 05 Jun 2018
Diesel car sales down by almost a quarter in May as UK posts seven per cent drop.
« July 2018 | June 2018 | May 2018 »